Baby Martha died yesterday. Today we bring her body back to her family. A trip with mixed feelings…
When I arrive in the night duty room at 6 a.m. the next morning, it's strange to see only 5 babies. Martha's name is everywhere and during the morning we erase her tracks: her name from the medicine board, her name from the bottles, her nourishment schemes are no longer needed. It feels strange to do this.
I don't have much time to give it a moment's thought. Esther, her twin sister is crying and I'm told that she has 38,8 degrees fever and cried a lot during the night. I make the Panadol ready and moisture a cloth to wrap around her. I hold her like this in my arms for about 15 minutes. She's quiet and stares at me with her beautiful little eyes. After this, she has cooled down and now I wrap a dry cloth around her. She falls asleep and I sit with her for half an hour. She's dry and warm while my shirt is soaked. Now and then she coughs and it sounds like Martha's coughing. I'm wondering if Martha could have infected her. Because during the first days they were lying next to each other. I'm worried, she clearly doesn't look fit. We really should see the doctor. Later our worries are confirmed: she also has pneumonia.. I feel angry and powerless! To prevent the other babies from being infected we put Esther into the incubator.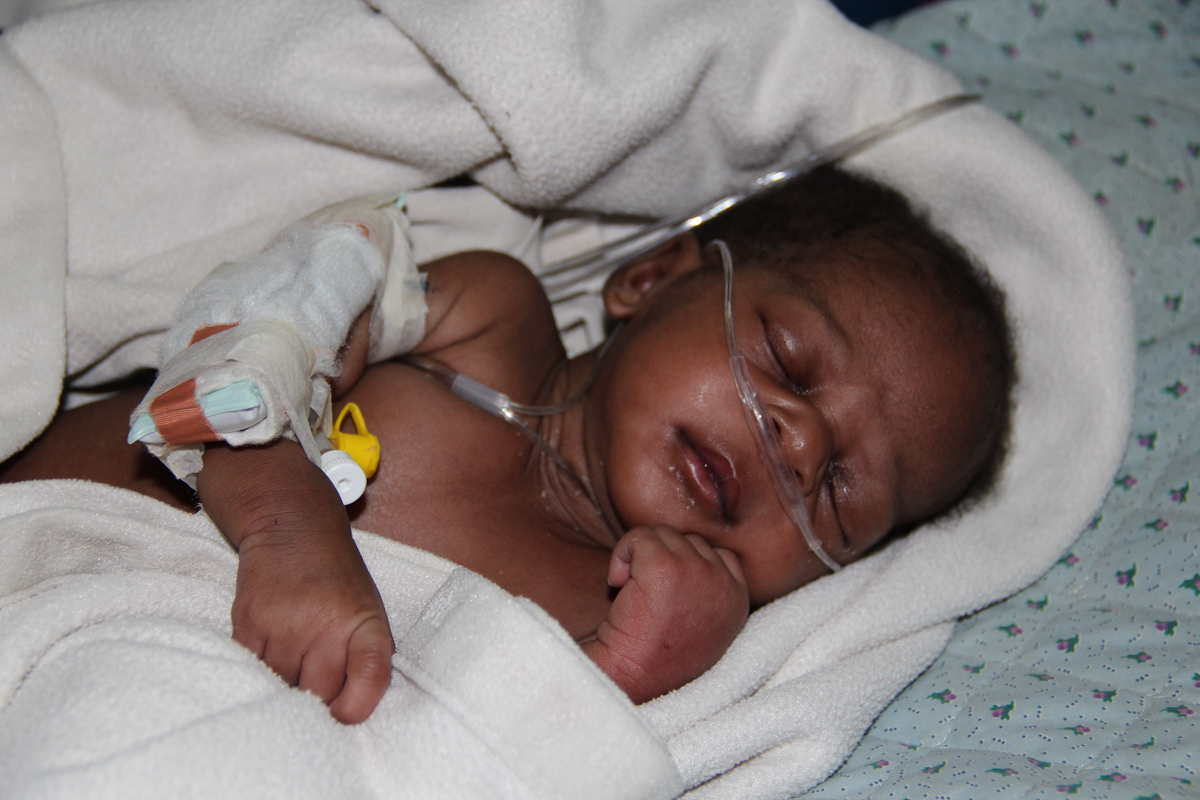 When I'm feeding one of the little ones a bottle of milk, Christine (a girl of around 8 years old I think) enters and asks where the baby is which used to be on the table. I quickly ponder, there's nobody around to consult and so I decide to be honest. I tell her that she passed away last night and Christine looks startled. She quickly goes to the other children and soon after they are all assembled in the room. They look for Martha and first think that I'm holding her. I explain that baby Martha is not in the room anymore. I tell them that she has fought till the end, but that she was very tired and too tired to fight any longer. Now she's in good hands and has found peace. They seem to be able to accept it. They are probably quite used to things like this. Soon after, they leave for school. I hope I 've done the right thing. Later it's confirmed to be allright. Els usually shows them the deceased child, so that they can say goodbye. But Els still has serious malaria and hasn't thought about showing them.
After this we take some bottles of water and join uncle Simon, the family and Martha in a small wooden coffin with a window in the jeep. Martha is wrapped in a white cloth, so we can't see her face through the window. I'm sitting in the front, next to Simon. The village where the mother of Martha and Esther lives is at about a one hour's drive, on dirt roads most of the time. The mother was not married, so there's no father, and the mother had HIV and died at Martha's birth.
I'm sitting in the car with mixed feelings. When I look behind me and I see Esther and the family with the little coffin in between them I get quiet. When I look outside at the beautiful landscape and life in Uganda I enjoy it. So it's a ride with mixed feelings! With my camera I shoot quite some photos. I try to capture what I see, but that's easier said than done on a dirt road.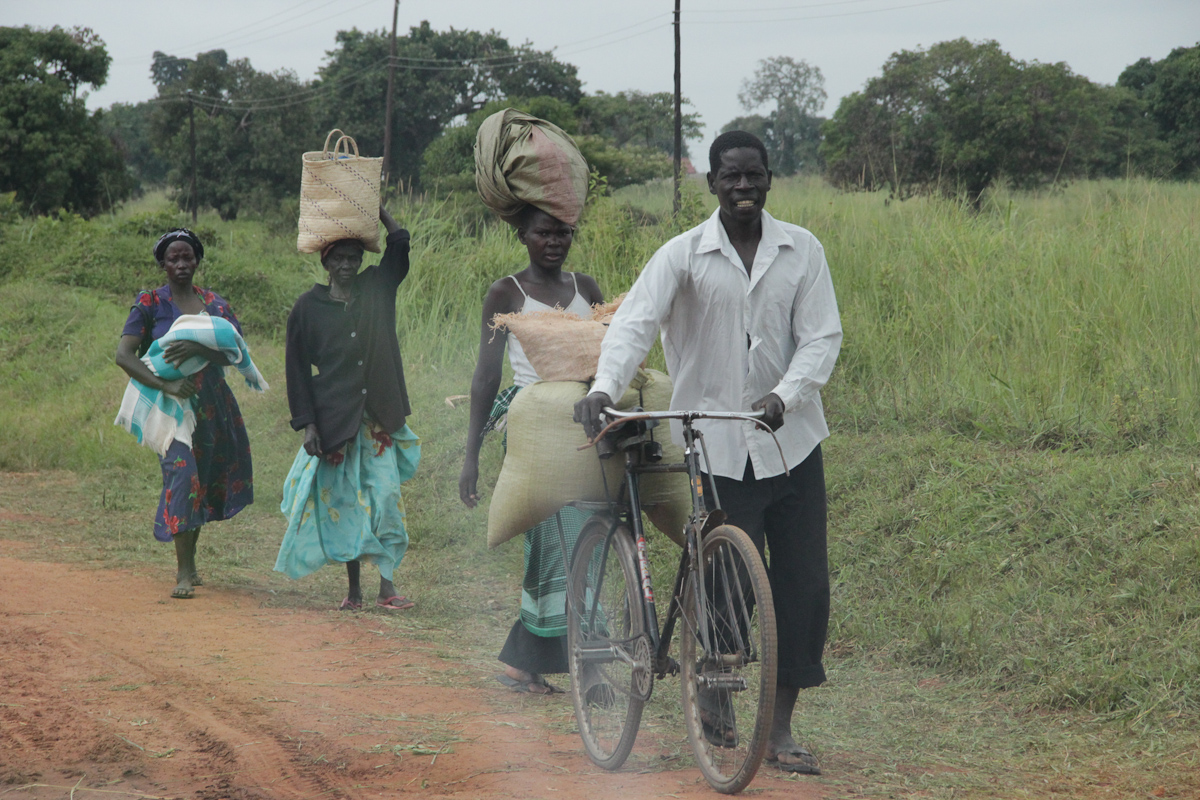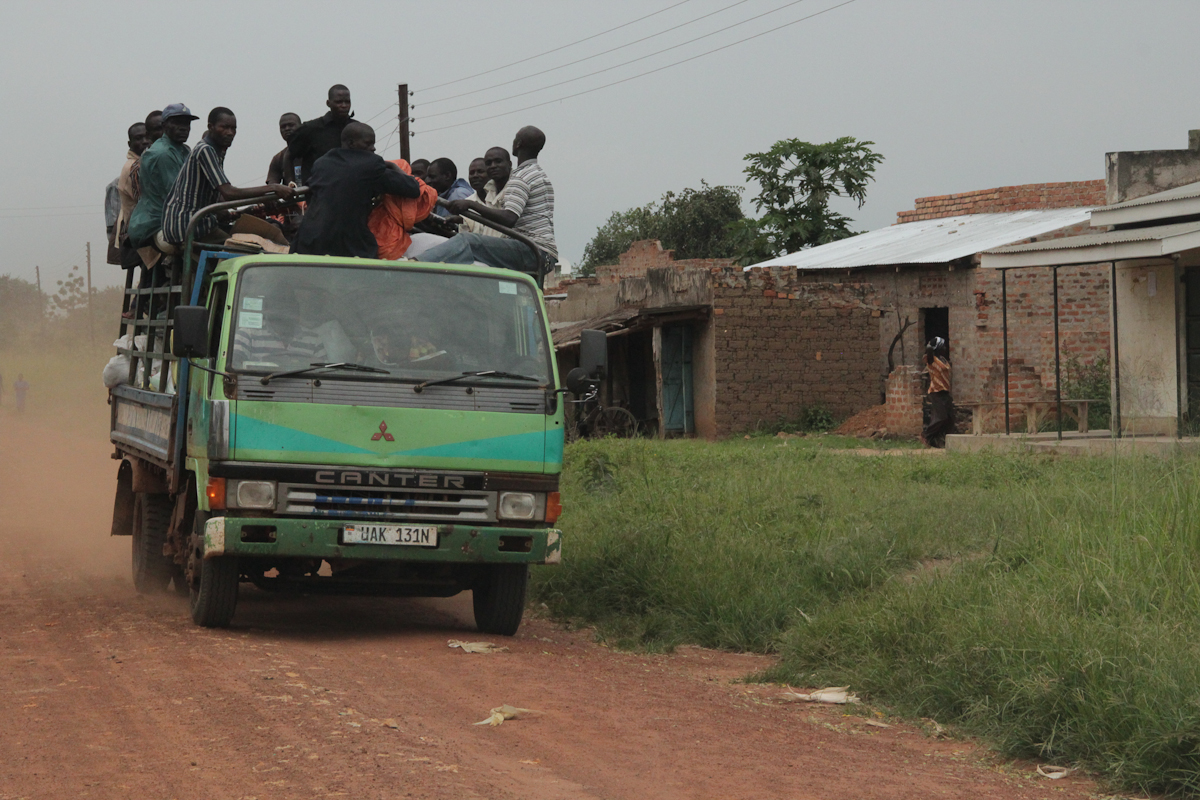 After one and a half hours we leave the main road into a narrow path, straight into the bush. The path is only one meter wide. It's obvious that cars never drive here. Simon is manoeuvering the jeep past trees and shrubs and after 5 minutes we arrive at the village: 5 round clay huts in a circle, with in the middle of it a big stony cooking pan. I feel quite tense. How will the family react? The family is expecting us and come to greet us. When we step out of the car an aunt shakes hands immediately and keeps on saying how grateful she is for our efforts and help. The other members of the family do the same. The tension in my body gets less and the warmth en pureness of the family feels good.
There's one man crying, he appears to be the grandfather. His wife is in hospital and he has lost his daughter and two grandchildren. One grandchild still lives at their place. She's 11 and little Esther and she are the only members of the family. Unbelievable! They show us the burial place of the mother and her son. It's a nice stone with the name, date and a wooden cross. It looks good and well looked after. Later I realize that the mother's grave is only a few weeks old. Next to this a small grave for Martha has been dug. While standing there Simon is telling the story of Martha at Amecet. When the family wants to know how she died I tell the story of yesterday evening. They are grateful that I held her in my arms and thank us once more.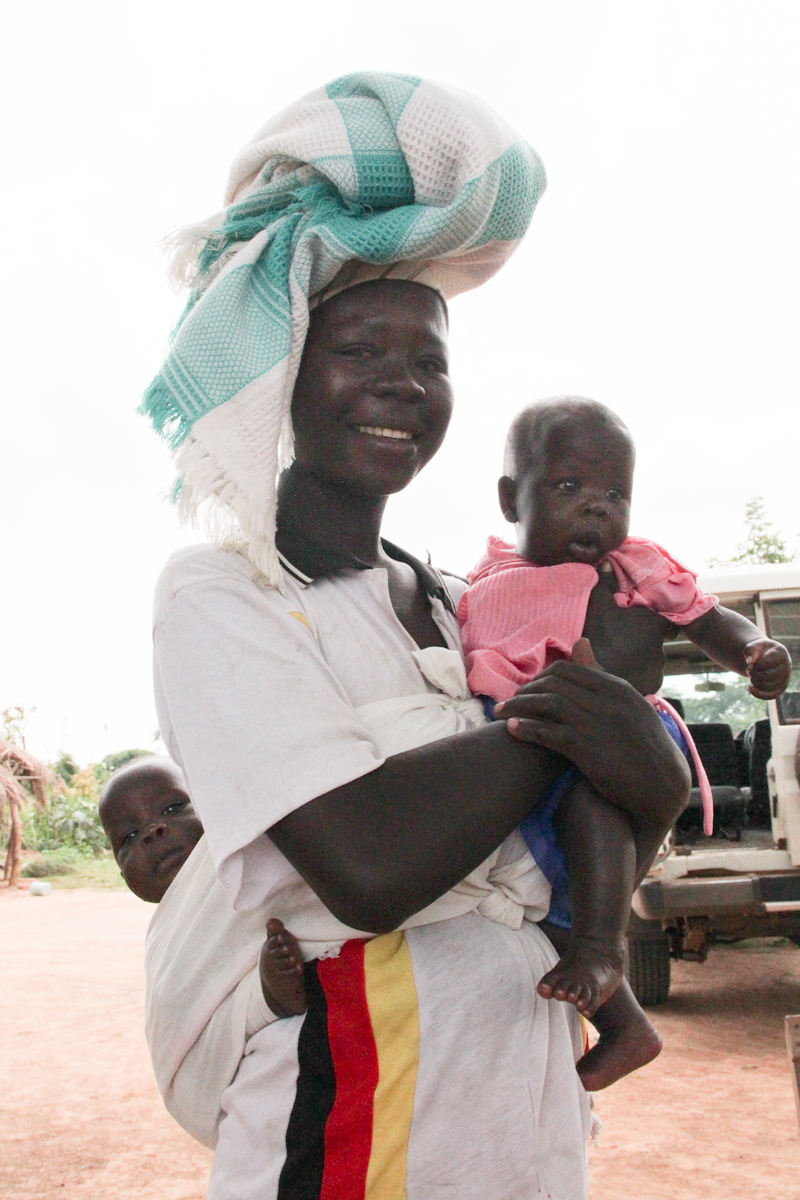 After this we sit down in the small yard and more family is arriving. The aunt has made lunch. She understands we can't stay long, so she puts it in a plastic bag. Before we leave we want to say a last goodbye to Martha. We go inside the clay hut where the coffin has been put, and there she is. Peacefully in the white cloth in the open coffin. What a lovely girl she is!
It's a moment of tears and the family would like to pray all together. A special and beautiful moment. After this, we and the family that travelled with us get into the jeep and start our journey back. I feel calm and it feels good having her handed over to the family. Next to her mother and with her family is the place where she should rest.
Back at Amecet I have a look at Esther, immediately. She's not doing well. So back to work at once! Despite the fact that what's happening is heavy, I feel very calm and I try to relativize as much as possible. I'm not alone and that feels good. I'll be fine…