There I am, in my own attic room of a great Bed & Breakfast. Where? In Eext. Sorry? Near Assen. What am I doing there?
Today it's Wednesday March 15.
Why going to Drenthe?
I've been asked to give a guest lecture in Assen this afternoon. I love new challenges and so I accepted this one already a few weeks ago in Drachten. Driving there from Zeeland is quite a distance. At the time I combined it with a family visit. My car was packed with relatives. That way, doing it all in 1 day, was fine, but I was dog tired. 6 Hours in the car became 7 hours because of snow and this in combination with a few hours of intense attention at a new 'project' made me decide to do it in a different way this time.
Project dolmen
I have never seen a dolmen before. In my mind I immediately see the history books of primary school with the hunters/gatherers in front of a dolmen. But I never saw them! As a traveller I believe you should not forget your own country and so I booked a charming Bed & Breakfast bij booking.com. The description I gave me the edge: 'at 5 minutes from dolmen D12'. I had to laugh, D12 made me think of the game Battleship. No idea what it implies, but they appear to be numbered. No, I'm not going to the dolmen capital Borger, I'm going to dolmen D12.
The child in me
Recently someone said to me: 'It seems to me that you've never lost your inner child.' I think that's true.. Yesterday I was in my car as happy as a child after 3,5 hours driving, driving the last part in dolmen-country among villages and provincial roads in a scenery that is quite different from that of Zeeland. More woods and less flat. In the meantime I watched the forest rims for.. dolmens instead of deer. Really. Because they should be here. It may not be a wonder of the world, but it is a special part of history. I really want to see them and so that's my mission for today.
Bed & Breakfast
Yesterday I arrived at the great Bed & Breakfast De Violier, where I was welcomed by the hostess. We talked about the cosy, attractive interior. She clearly had an eye for this. So I slept in a lovely attic room, everything was there.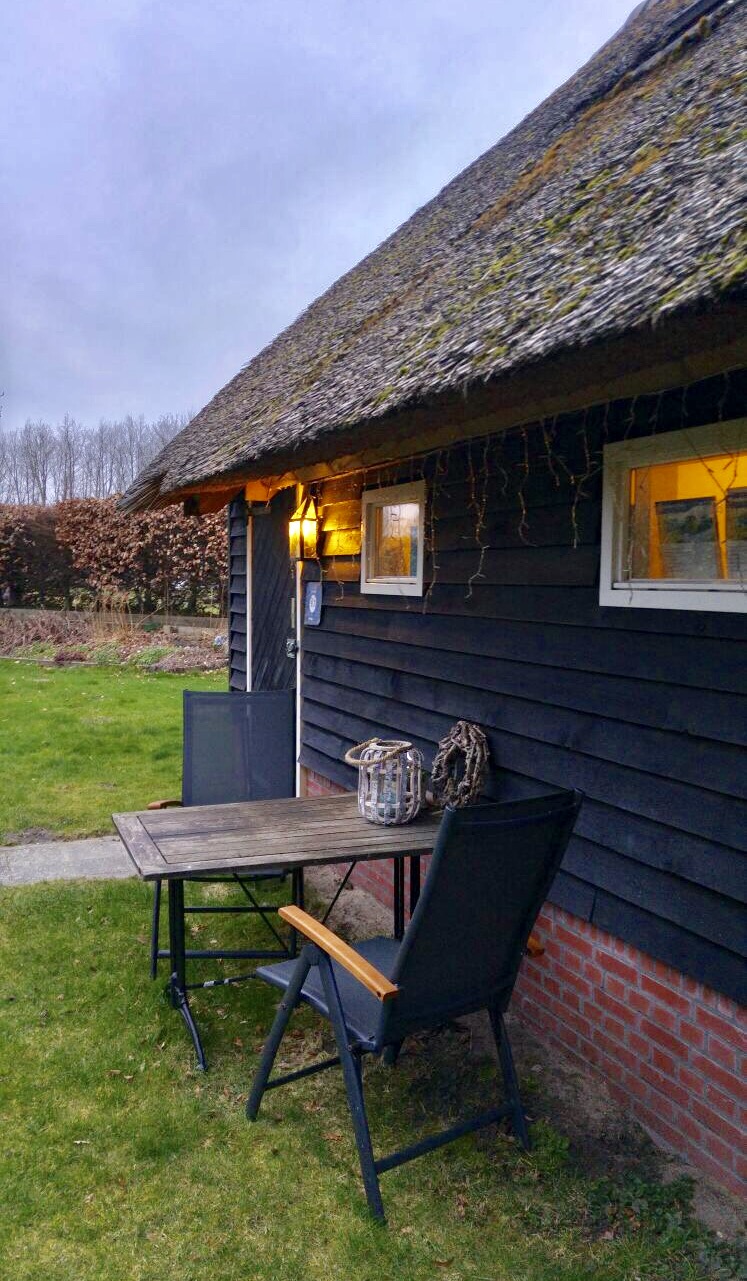 After a good and quiet night there was a breakfast basket at my front door. Very nice! Just like unpacking a present. The smell of freshly baked bread made me put everything on my bed in a minute. A great breakfast with fruit, fresh juice, baked bread, croissant, a boiled egg, healthy and sweet sandwich fillings and yoghurt. All packed in the basket with care. I love these lovely surprises! And so I created my own breakfast in bed, because when you are alone this doesn't happen too often. And so I'm typing part of my blog sitting in bed, after a delicious breakfast. I'll prepare my guest college and then go outside, to dolmen D12..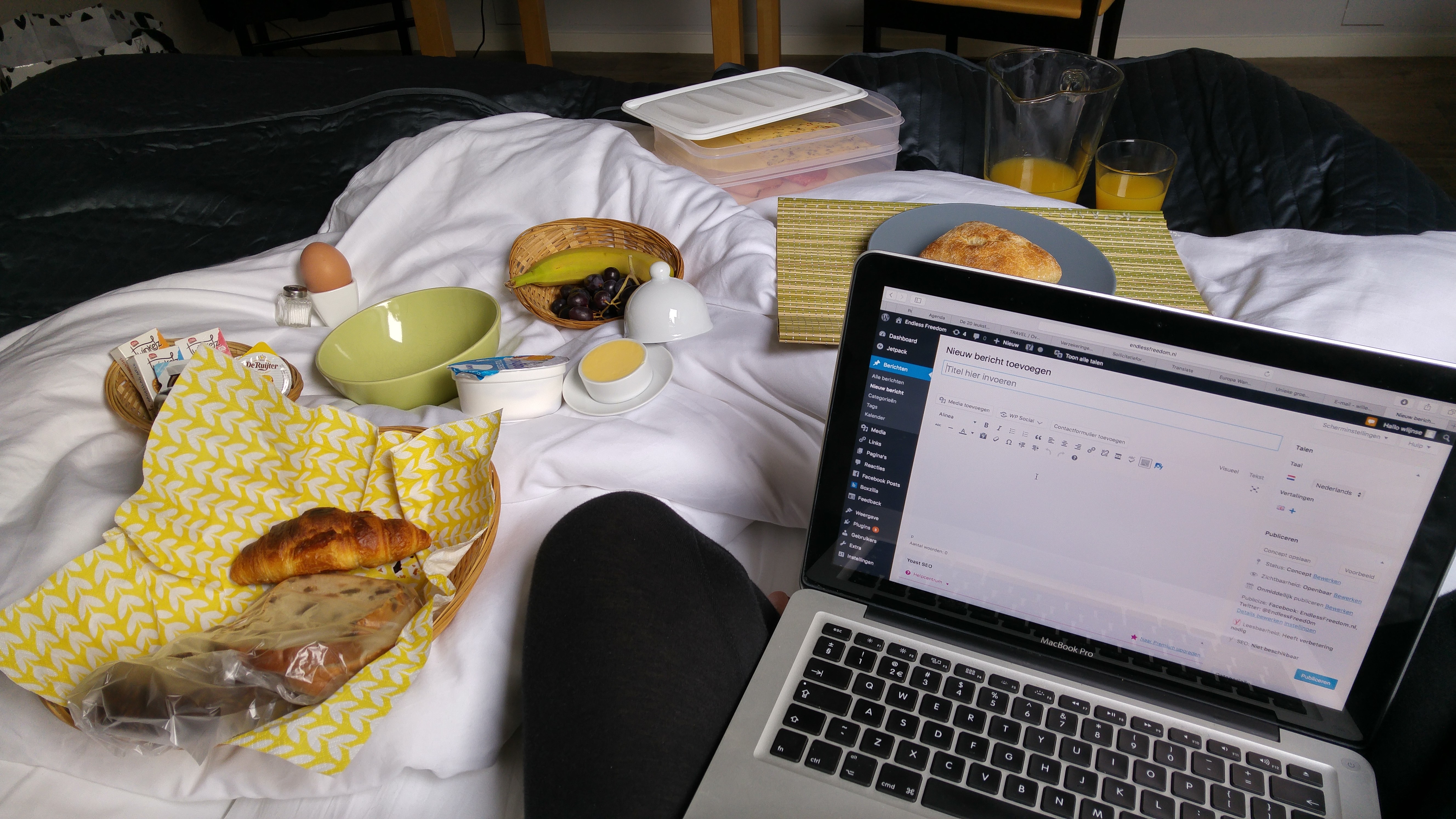 On the road
Dolmen D12 appears to be more famous than I thought it was. On Google maps you can type in Dolmen D12 and you'll be guided there. I was a bit too enthusiastic, as my car got on a sandy path. It became very narrow and had become a footpath. In the reverse I drove on. After driving a block through a district I was sent back again and then there was the sign mentioning the dolmen appeared. I hadn't recognized the back of this sign before and so I parked my car properly before the same sandy path. I put a plastic bag and my phone in the pocket of my coat and continued my way. Behind the houses I walked into nature and when I looked to the right, I saw.. Yessss, there it was! Dolmen D12!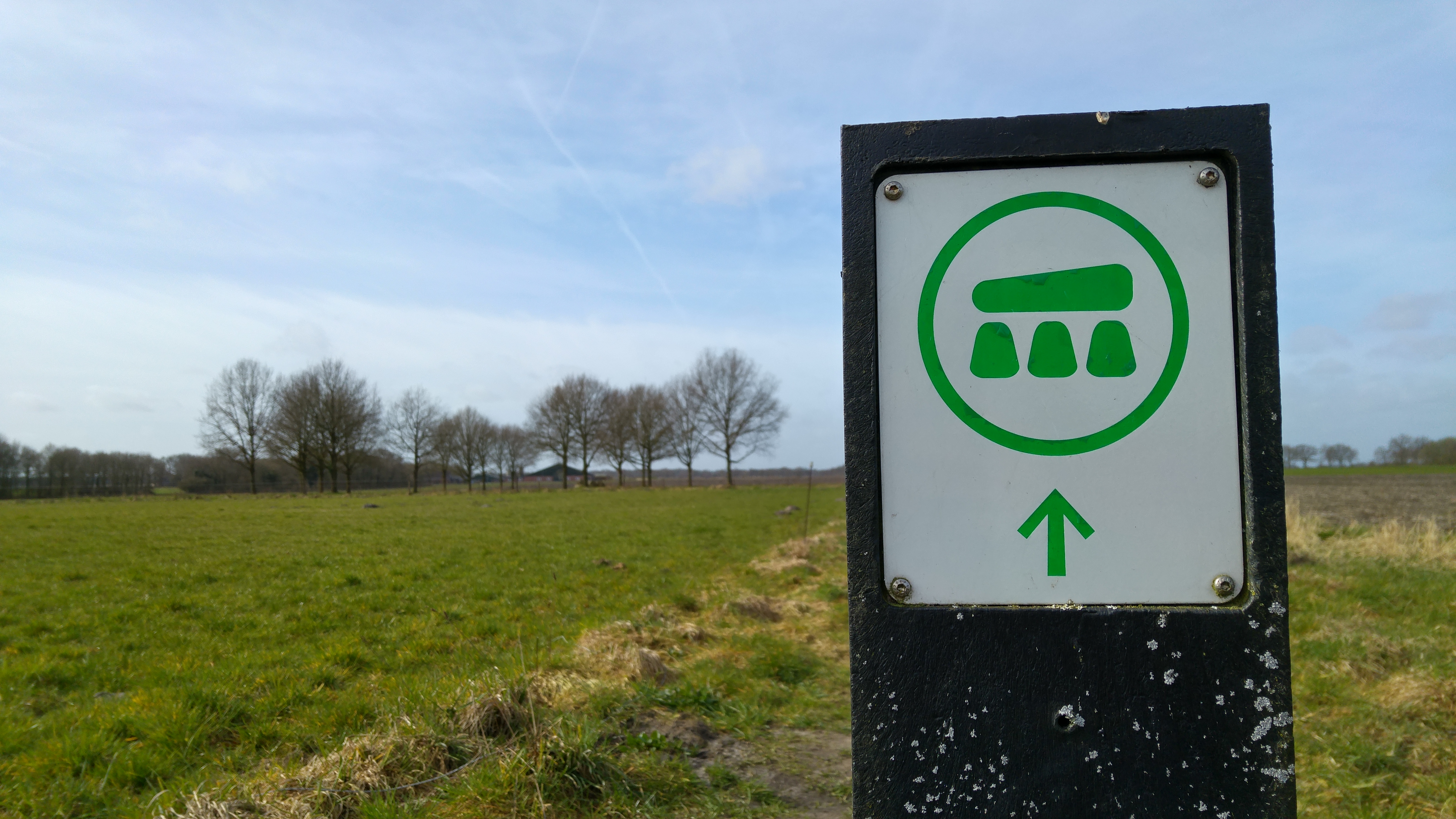 A piece of history
On the info panel it read that a dolmen is a prehistoric gravestone, built between 3400 and 3100 B.C., by people of the Funnel-beaker culture. Since I'm visually oriented I immediately visualized all kinds of particular creations ;). Dolmens are the oldest monuments in the Netherlands. People used to think that dolmens were built by giants. But it's been known for a long time now that the big stones can be hauled and piled with fairly simple tools and a small number of people. And there was a picture of, indeed, the hunters/gatherers.
Dolmen D12
Dolmen D12 is not very high, but it met my dolmen expectations. After some pictures and some rounds I took the plastic bag out of my pocket and chose a tree to sit against. The sun in my face, complete serenity, a short meditation and a view on the dolmen. I felt delighted!

The rest of the day
After this, my spare time was over. One could think I was having a holiday ;). The guest college went relaxed and again was nice and instructive to do. After a meal and after the traffic rush I drove back to Zeeland. In general I have no problems with driving. You can see the landscape changing bits by bits. Yes, also in the Netherlands. And together with the most important thing in the car – music – the trip went allright. Music is part of me. As I also said today at the guest college, where I presented myself by means of a piece of music. Next week I'll tell you more about the role of music in my life and in my travels.