What do you do if you're a fanatic salsa dancer in the Netherlands and you're in Colombia? Right…then you pay a visit to the salsa capital of the world: Cali. But is Cali also entertaining for people who don't dance?
Arrived in Cali and to the hostel by taxi. There are buses until 8PM, I land at 9PM so that leaves me with no other option than going by taxi. I booked a bed at El Viajero, a lively hostel for (young) backpackers. There is a swimming pool, bar, hammocks, beach chairs and various activities are organized from here. For example, free daily yoga and salsa classes. In the evening you can also join an organized tour to a salsa club.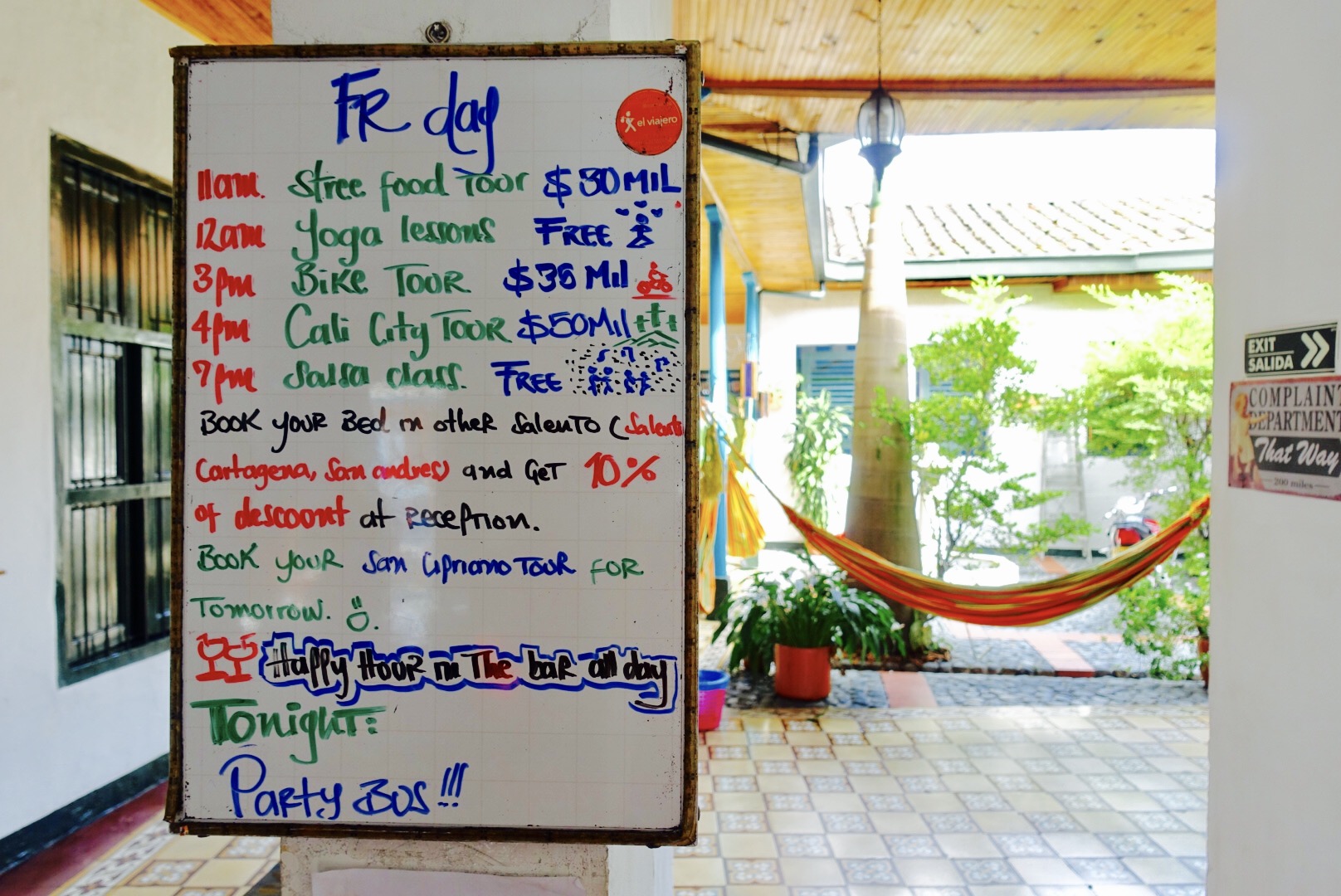 Since I enjoy salsa dancing every week back home and Cali is known as the salsa capital, I mainly come here to dance. And so I freshen up a bit and join the tour to Tin Tin Deo. This is a salsa club where many tourists come. It's cozy and they only play salsa music. Yes! I enjoy myself, dance and try the Cali salsa style (Salsa Caleno). I manage, but leave the fast footwork to the locals ;). In addition, they also dance Salsa Choke. Best described as a mix of salsa and hip hop. Very nice! Even if you don't dance is this a great place for a drink.
After the free breakfast the next morning, I choose to join the street food tour of Callejeros Tours (Facebook: Callejeros Cali). This is a free tour with a tip of 30,000 pesos (about 9 euros) afterwards. We walk through Cali, stop here and there and listen to some explanation about the city.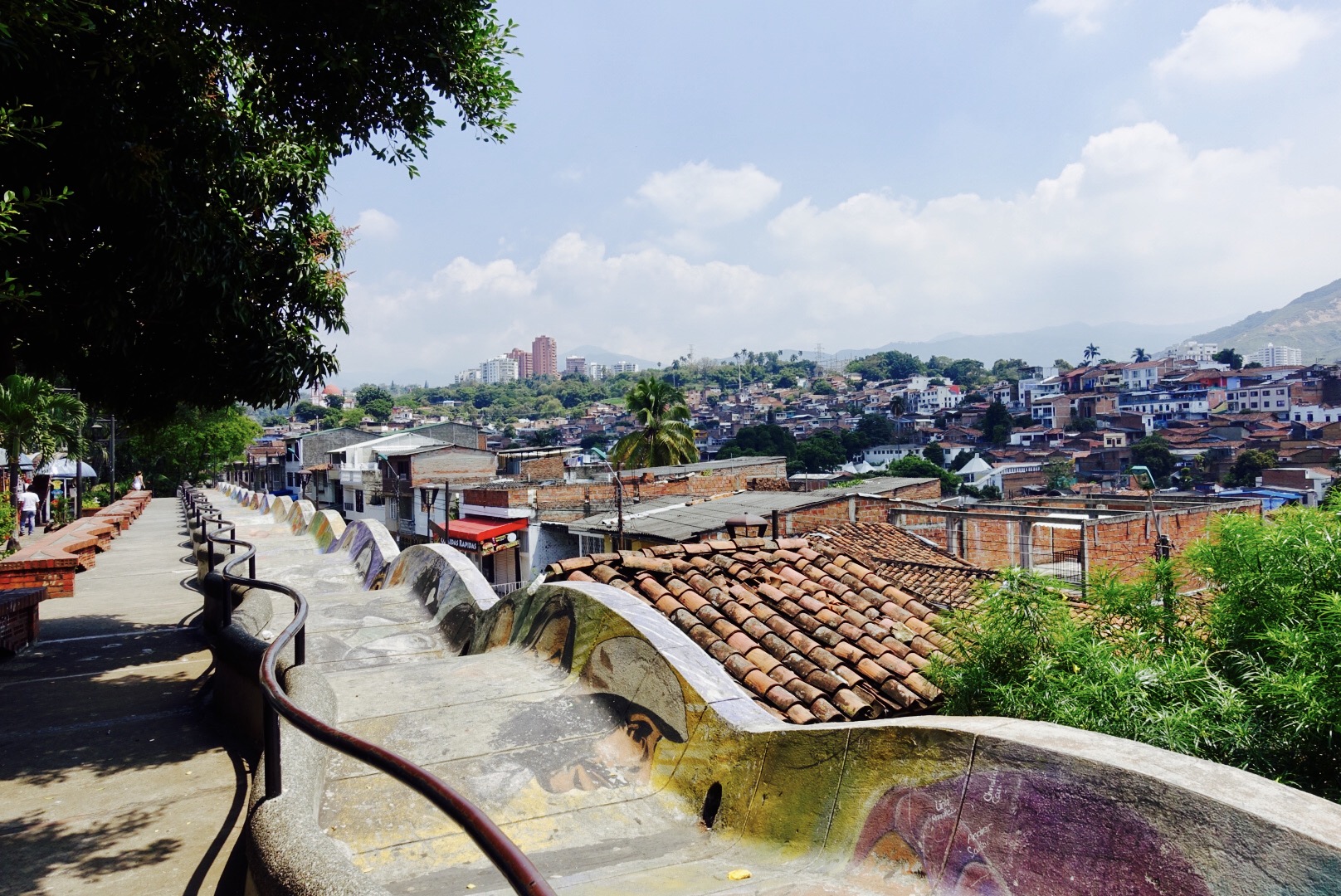 Along the way we taste local dishes and drinks (with ice cream, fruit etc.) Delicious!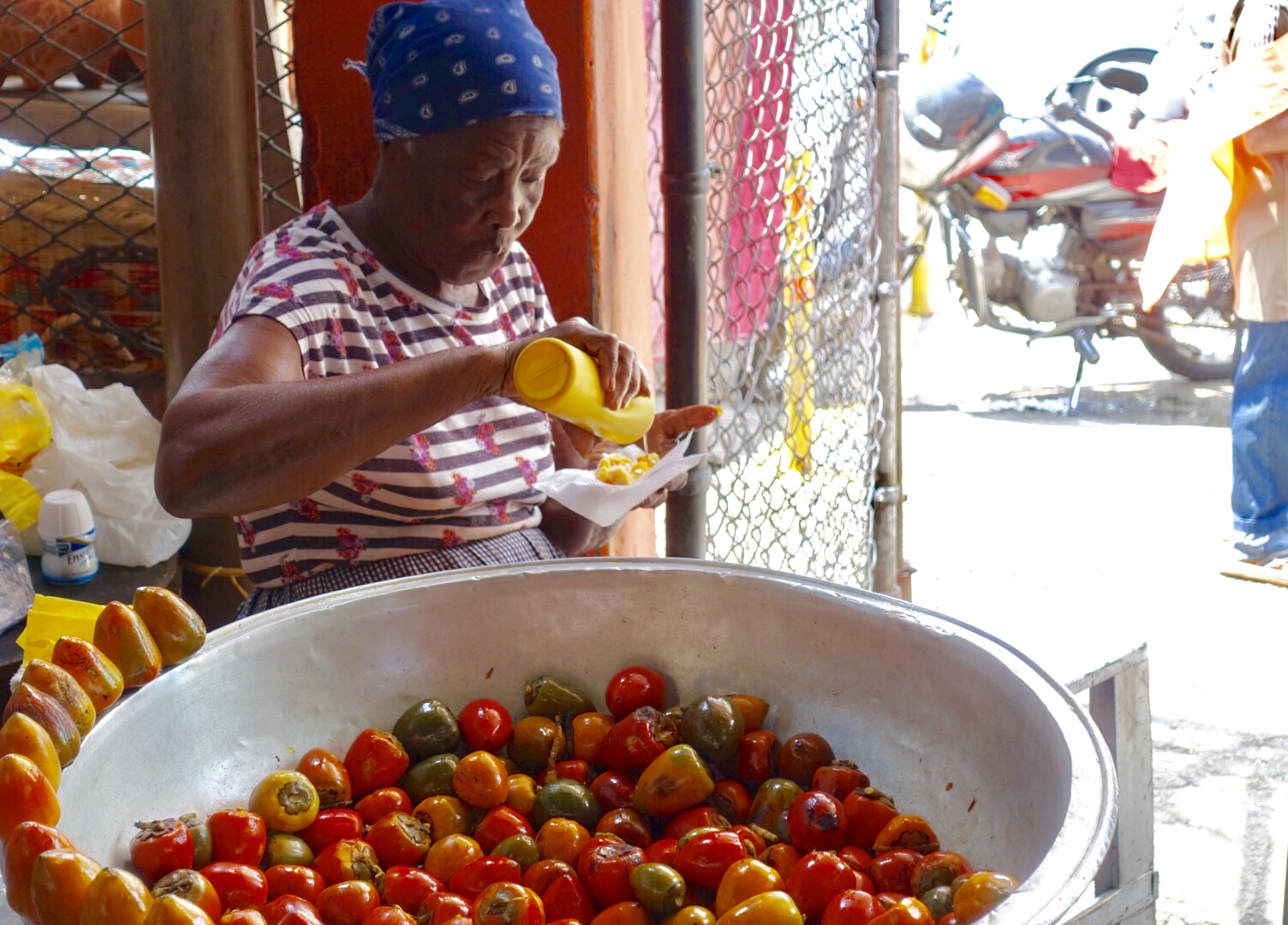 Most time is spend on the market. We taste many different types of fruit, meat, cheese, juice and coffee. I think we've tasted more than 30 different local delights. Delicious! And that for only 30,000 pesos. Definitely a must!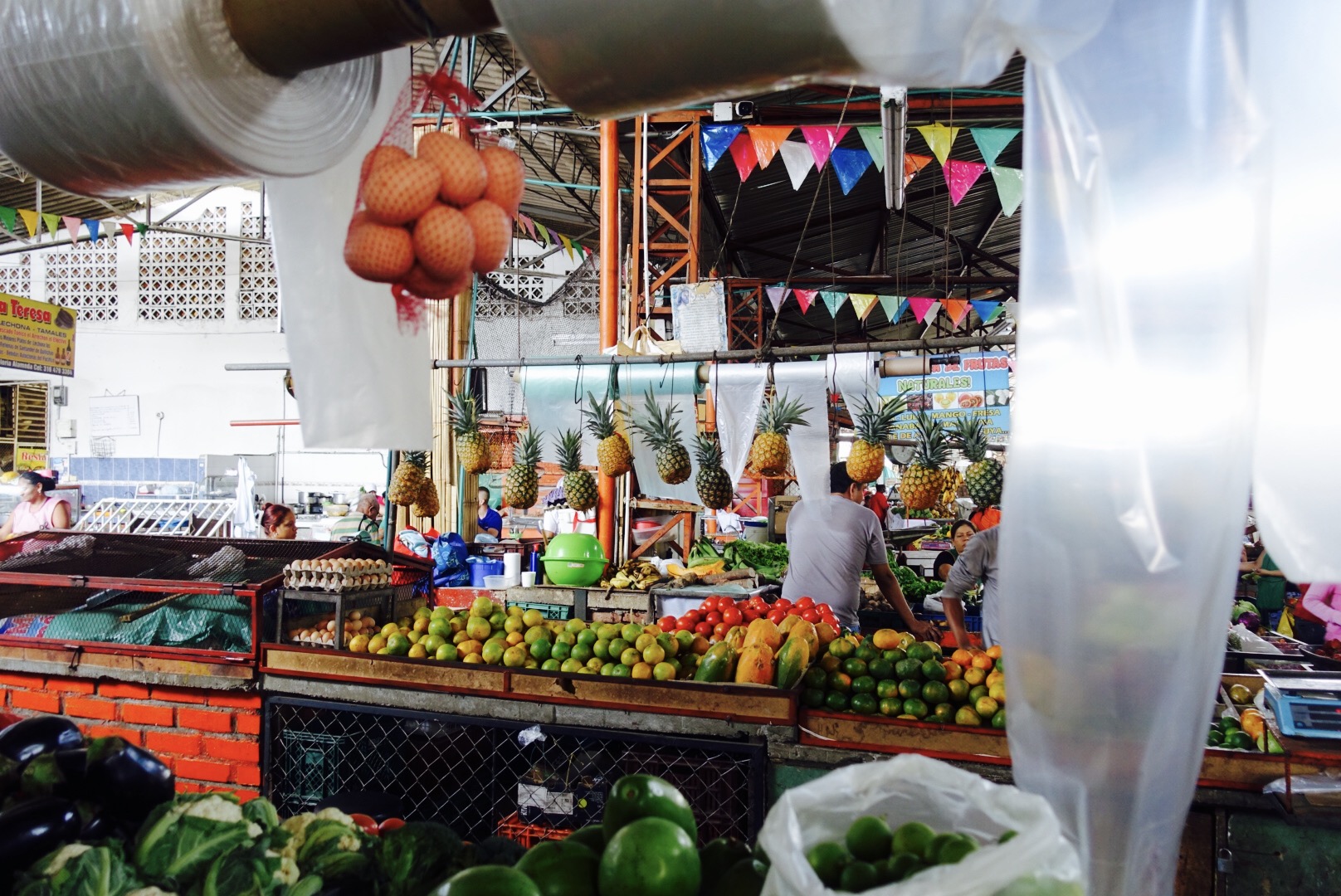 In the afternoon I just stay in and relax in the hostel. At 7PM I join the free salsa class. Nice to see what a pleasure everyone has! There's a lot of laughter! Nice!
In the evening I join a group of Israelis to Club Pergola. It's Friday night and after waiting in line for 20 minutes we're in. It's a lively night out together with many local people. The club is located on a rooftop with a view, partly outdoors and it even has a pool. There's a variety of music and with every salsa song there's salsa dancing. Great! Finally, late at night, I lay in my bed with a smile on my face.
Another place where you can go salsa dancing is Topa Tolandra ('La Topa'), which seems to be great on Monday nights. If you want to learn salsa dancing, I recommend salsa school Rumba y Salsa (Calle 5, No. 13-83 Cali, Facebook: rumbaysalsa).
Cali; you either hate it or you love it. The purpose of my visit was to dance salsa. But when you're only planning to do a city rip, I don't think you'll miss much when you skip this city. Of course that's my opinion and maybe my visit to Cali was too short to form a proper opinion.
Hilarious "ai-moments" in Cali:
When you've displayed all your stuff on the table, working on your blog and someone spills a cup of Colombian coffee. Fortunately, this little accident only left me with a backpack smelling like Colombian coffee 😉
When you need six local people at the Cali market to clarify what kind of fruit and vegetables you want to buy.
When "No entiendo" is your most pronounced Spanish phrase. What means "I don't understand".
The next morning I take the bus to the beautiful nature of Salento. You'll read more about this in my next blog.