The kilometers-wide Mekong delta: the area of ​​Si Phan Don, better known as the 4000 islands. A beautiful place in southern Laos, which is certainly worth a visit.
From Pakse to Si Phan Don. At Nasanang we took a small boat and in heavy rain we sailed to Don Det, the tourist island, and almost everybody got out there. Then on to Don Khong. We had a look at two guesthouses on Don Khong and decided to go for the Pakha Guesthouse. A private room and bathroom for 4, – Sitting above the Mekong in your own hammock and seat. Wow! The Dutch student chose the room next to me and so we both had our own hammock :-).
The rest of the afternoon I spent reading in the hammock and enjoying the view. Occasionally a rain shower! Late afternoon we went for a stroll with the camera and so we met a beautiful island.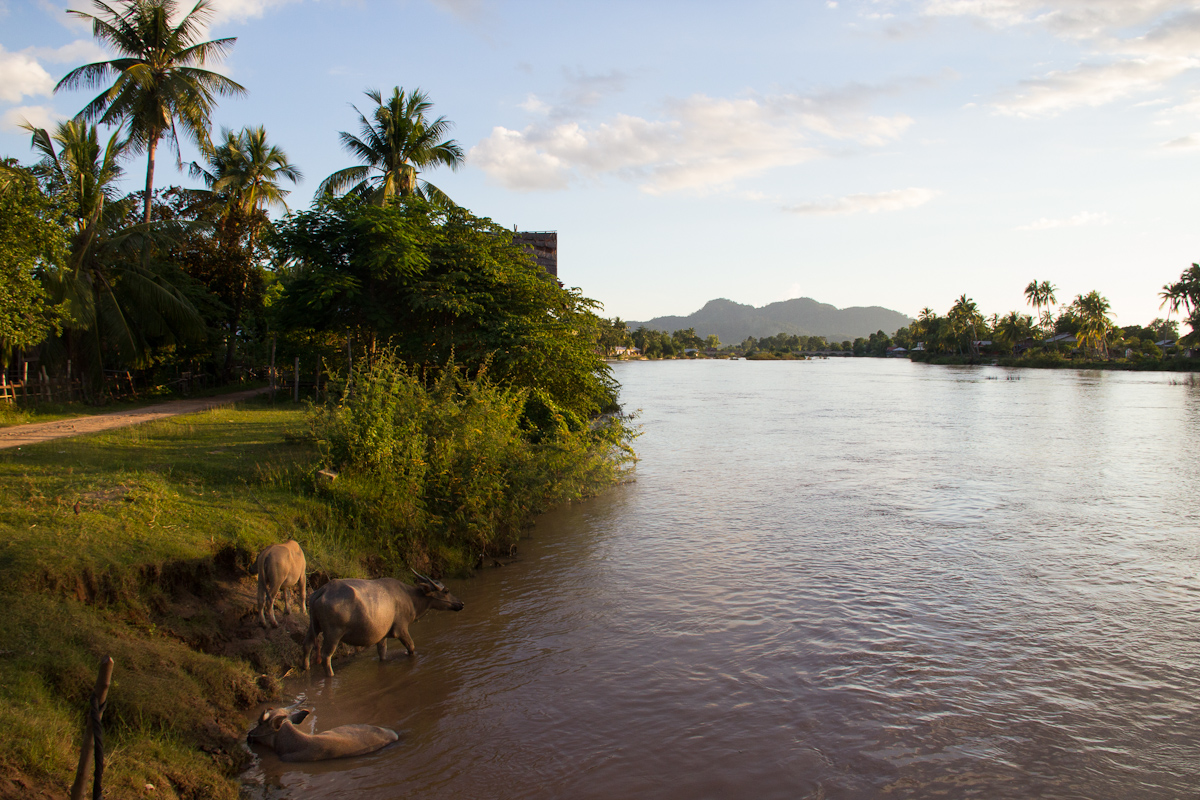 There are no ATMs on any of the islands. So you have to bring enough cash in advance. However, at a number of bars and hostels, you can collect money with your credit card, although that's against a fairly high commission of six percent.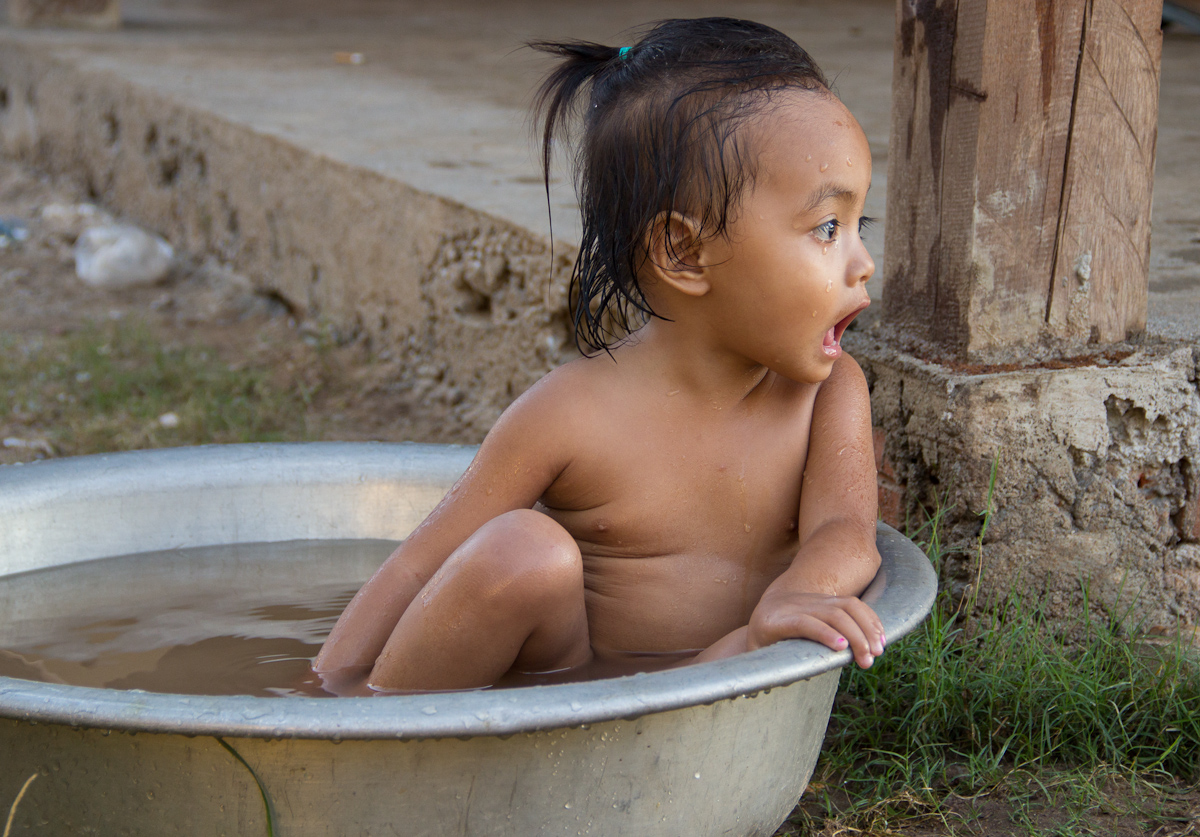 The next day we have a clear blue sky! How beautiful!! We rented bikes (1,-) and cycled to the Liphi waterfalls. Unfortunately, you have to pay something for it, but it was beautiful. What a force!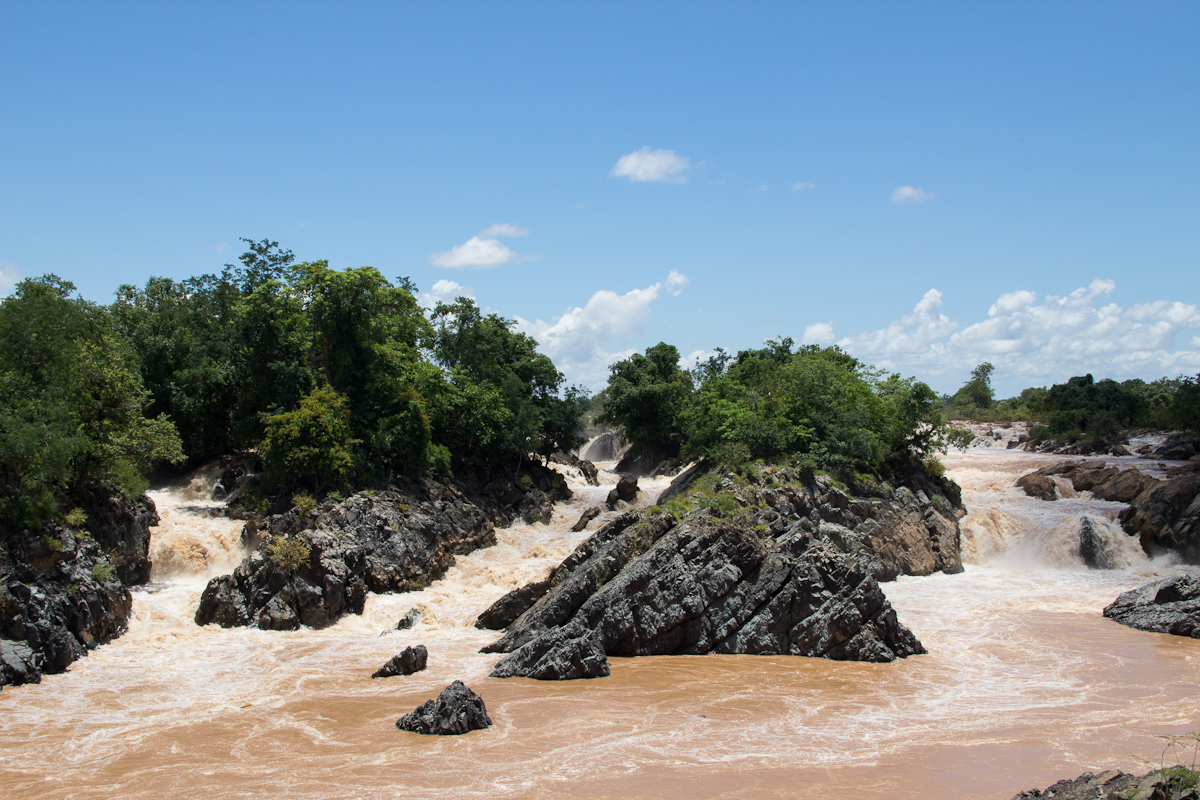 A little further down was a small beach where you could swim, so I spent a couple of hours in the water and chatted with other travellers and then on the bike to the dolphin point. Enjoyed the view and cycled back. So green and so beautiful to cycle here. Even though it is sometimes a bit bumpy. And next time I will check my brakes, because they obviously didn't work..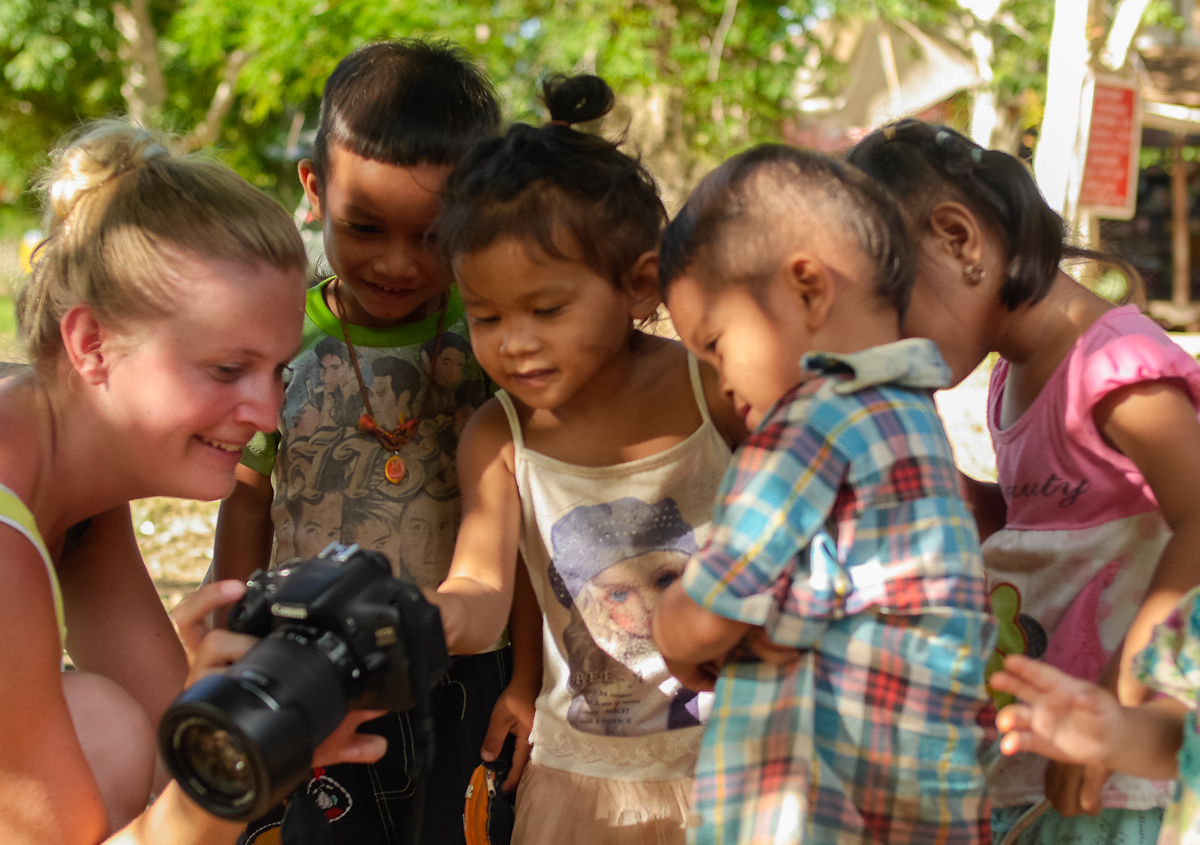 The next day I decided to have a trip by myself after breakfast. It's nice to get along with other travellers for some days. But what I find most important to do is to follow what feels right. And for today that is: going by myself. I just need some time for myself. Great! I rented a bicycle and after gathering some information I crossed the other side of the island. Obviously, not so many people cycle there. I followed a narrow winding path along the Mekong and came across some huts and houses.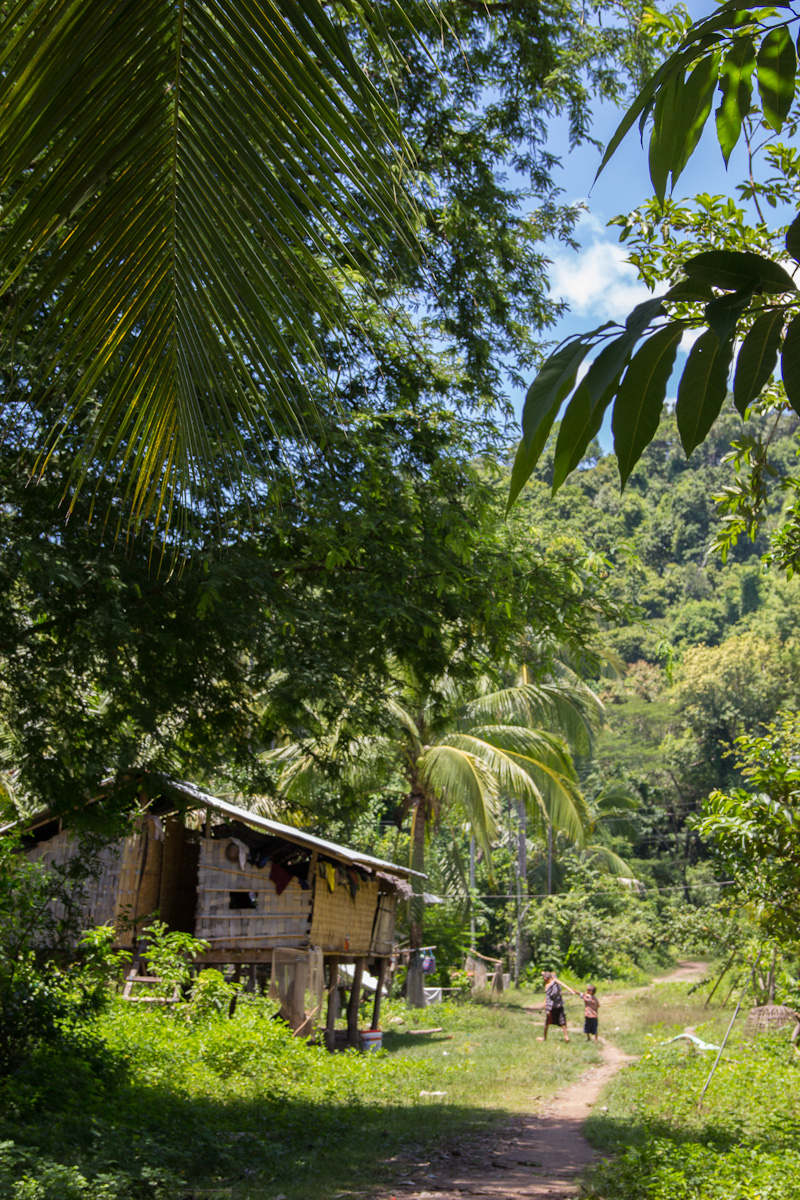 Crossed a deteriorated bridge, athough I had some doubts. As I walked over the bridge with the bike, with an increased heartbeat, I thought: "Others would say I'm foolish!" After that, I had to dive under a fallen tree, and finally, with some scratches, I reached the dolphin point.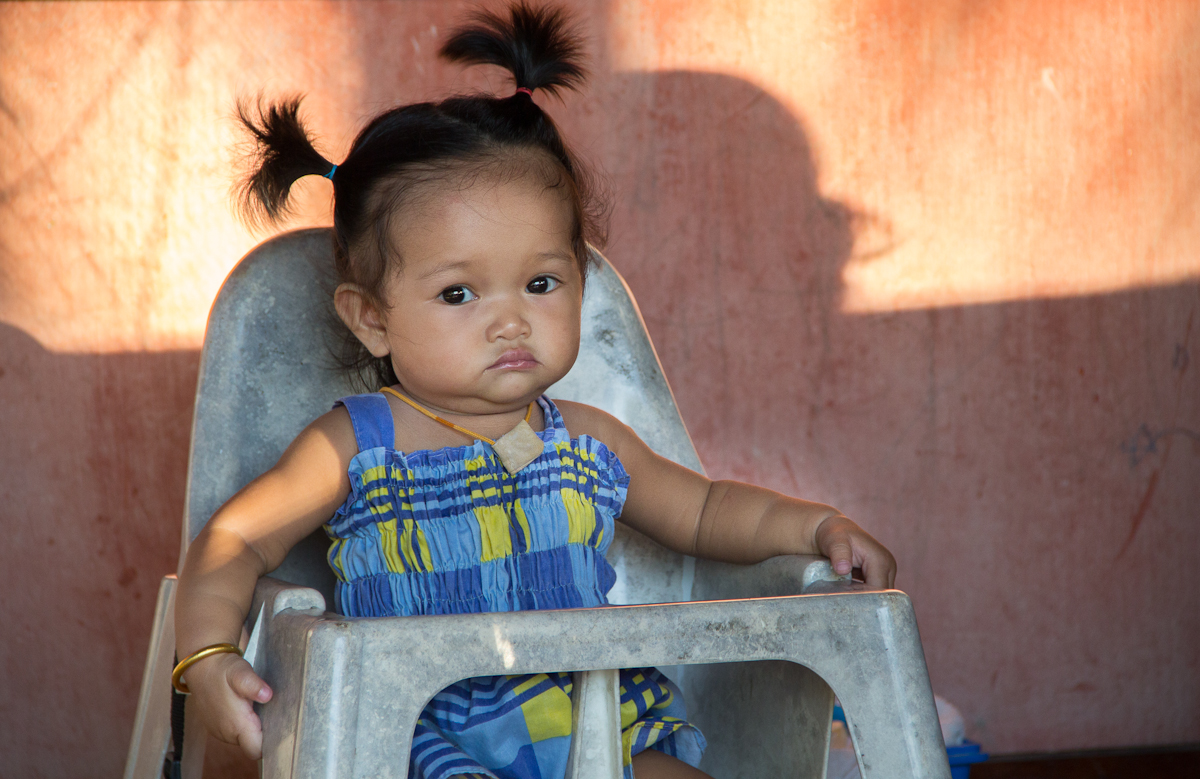 After reading for a while, I decided to take the boat to the island across (Cambodia), from where you could see the dolphins. I made a deal that when I would not see anything, I would get my money back. From the shore sounded loud music and I did not see that much (an occasional glimpse of a fin). After a while we went back into the boat and in the middle the engine was switched off. The music was also off now and so there was quietness, beautiful! And yes, there was the sound of a breathing dolphin (a heavy pffff, similar to a whale) and you could see a piece of the back and fin. I've seen several and some heads too. So special and especially an impressive sound. This special species, the Irrawaddy dolphins, are very rare so I am happy to have seen them. Cycling back to my hostel I was smiling from ear to ear.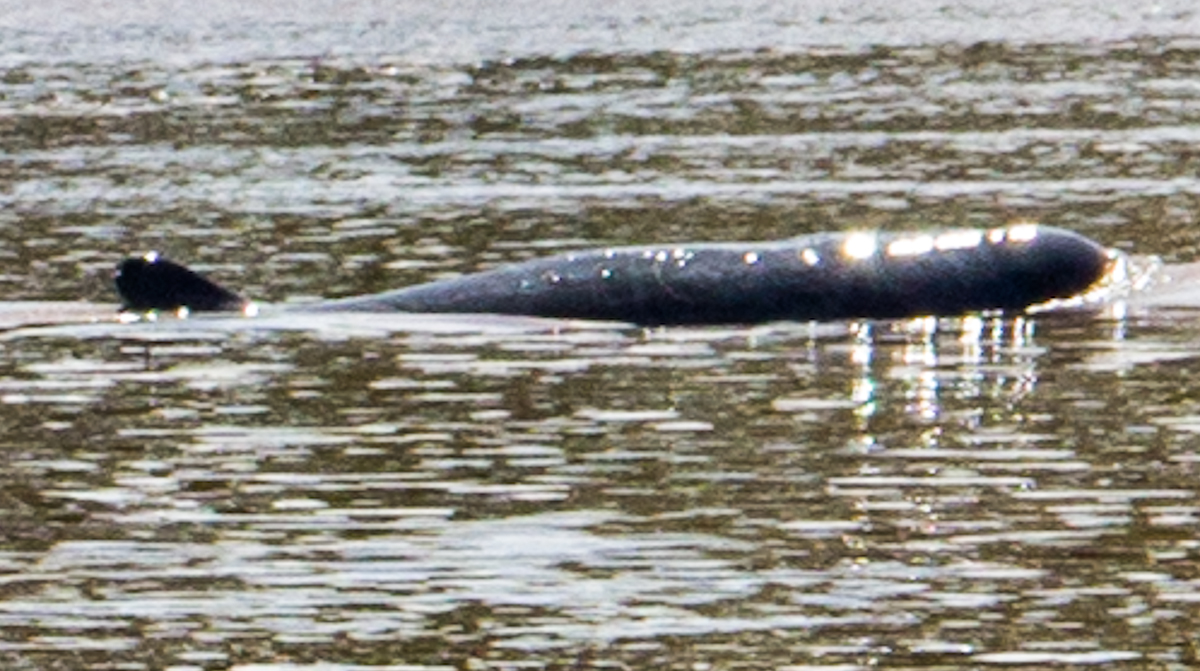 I finished in Laos with a day of rest. The Dutch student left for Thailand and I enjoyed another and final day of beautiful Laos. Reading, relaxing and enjoying from my hammock over the Mekong.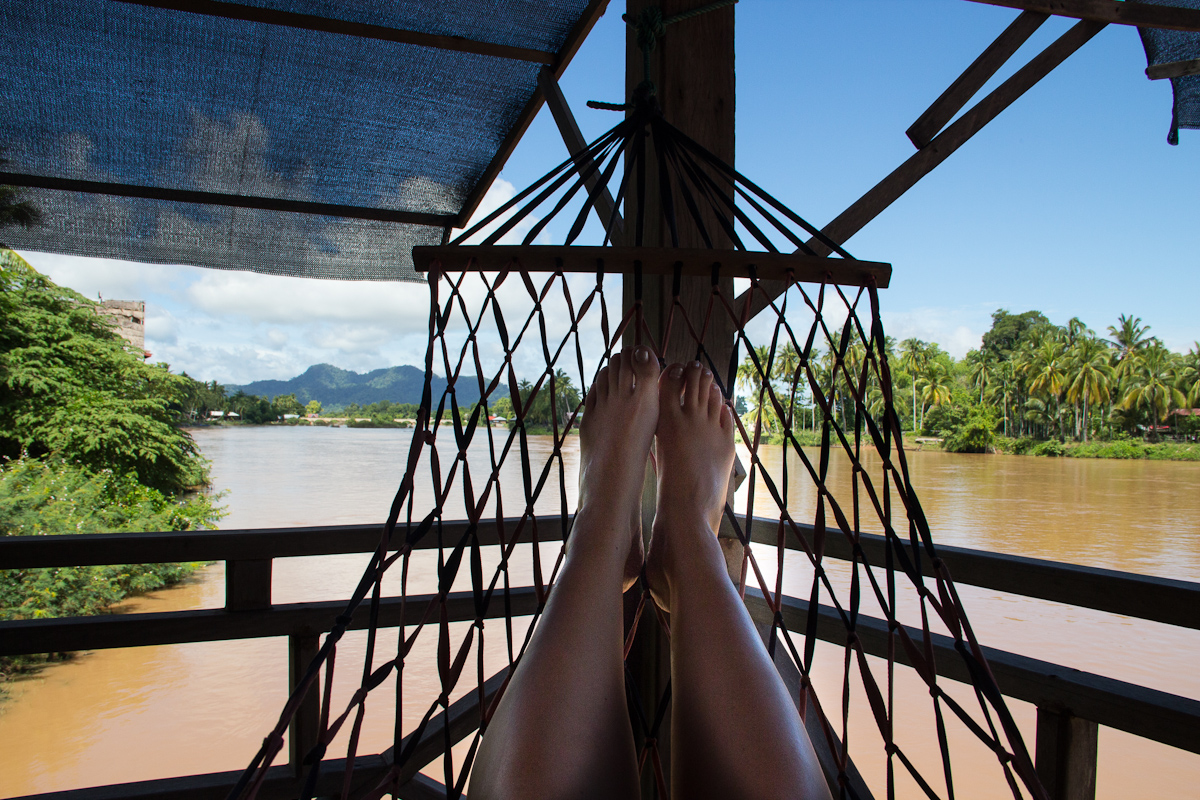 The first four days were indeed as I had expected: travelling and getting used to travelling by myself. Since then, I feel a wonderful rest and sense of happiness! Feels so good! It's quite weird to just do whatever you feel like, taking no account of anyone else! But it feels so good. I really follow my own feeling and make my own choices! I enjoy the small and the big things without worrying! Really going with the flow! 🙂 I feel quite proud of myself! I hope I can hold this good feeling!
Laos, you were beautiful!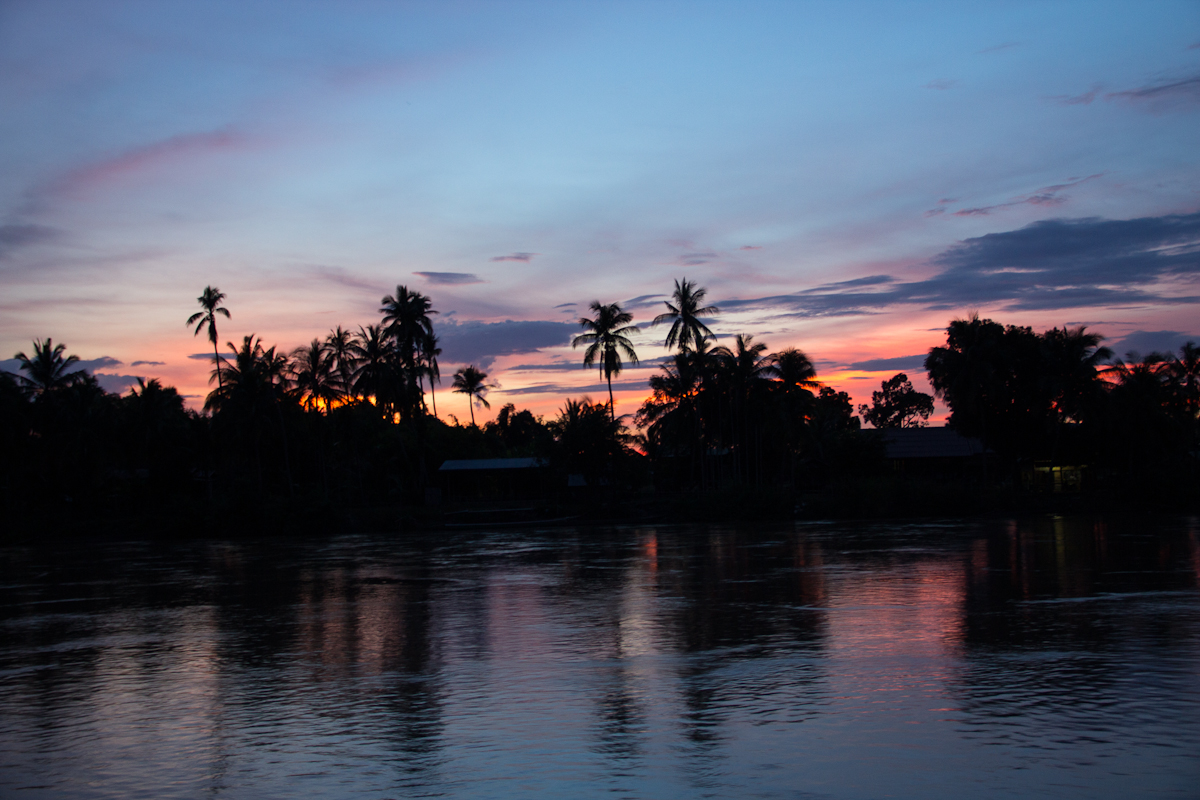 On to the next beautiful country: Cambodia. From Phnom Phem to the beach and finishing in style at Ankor Wat. You will read about it in my next blogs.