What to do when you are in Bangkok for 24 hours? I'll describe what you can do, from hostel to various activities.
When you arrive at the airport you can reach the center by skytrain. There you can take the pink taxi (with some other tourists) to the surroundings of Khao San Road. But it's better to avoid this street! Before getting in, make sure you have a cab with a taxameter. Drop off at Rumbrutti Street (backpackers section) and walk to Rumbrutti Inn. That's a good basic place to sleep (booking is advisable), especially because of the rooftop swimming pool, which is really welcome after a day in Bangkok!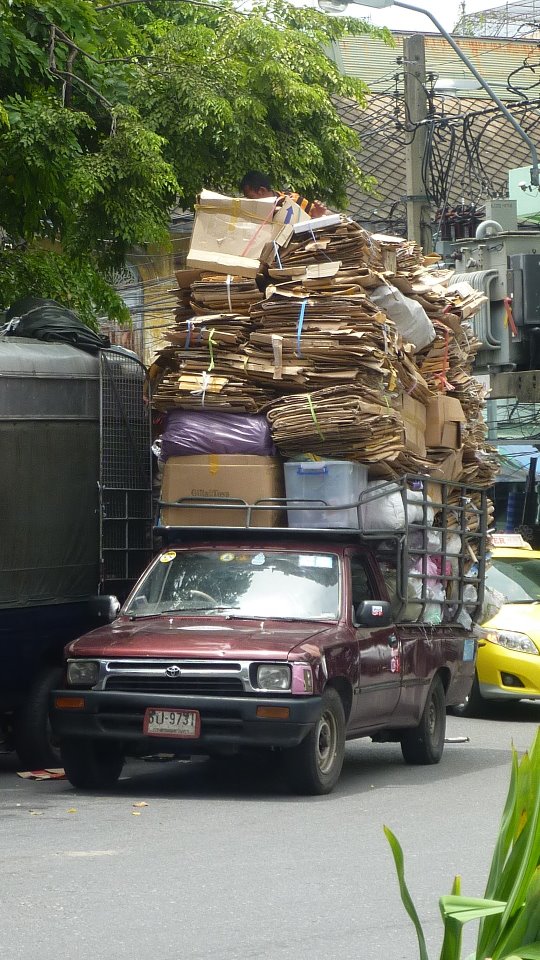 In the evening you can have a meal and taste a little more of the atmosphere outside. Rumbrutti Street is a good place: the atmosphere, the lights, the live music, the stalls, the food, the scents, the people, the terraces and if you're lucky even a breakdance act.I remember the Pad Thai at a stall on the street: really delicious! Make sure you don't walk a block and accidentally get into Khao San Road. Unless you want to be amazed about the partying youngsters in bright neon lights. Alternatively, you can choose to have a drink in one of the Sky Bars in Bangkok. You then will need to take a taxi (with meter) and look for clothing regulations in advance.
As early as 6.00 a.m. you can have breakfast at the neighbours of Sawadee Terrace. After that go to the meeting point to start at 7.00 with Co van Kessel's 5-hour cycling and boat trip. For the late-risers they start again at 1.00 p.m. For about 40, – euro you will see a part of Bangkok by bicycle. Cycle through narrow streets, along cooking people, across the market and past temples.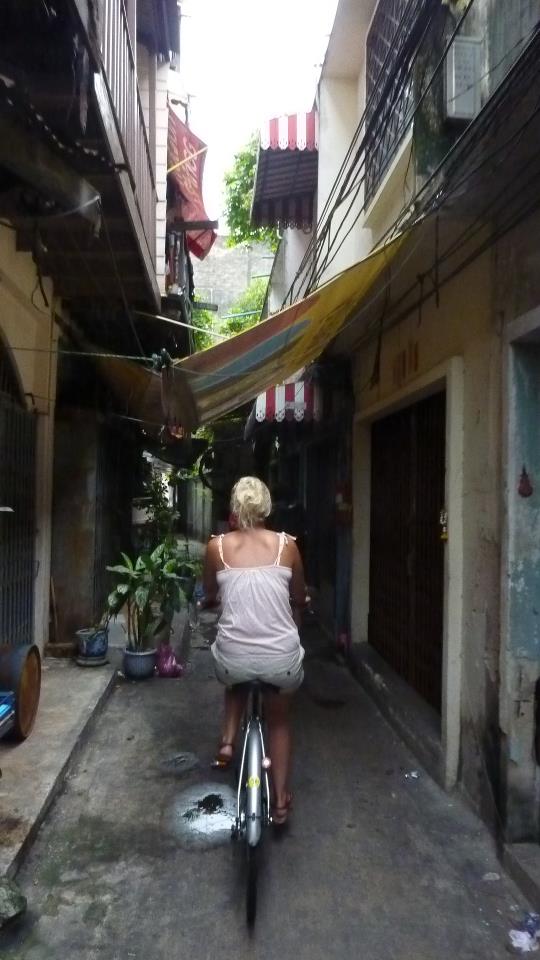 Enjoy a boat trip in a longtail boat and then cycle into the green area of ​​Bangkok, on the other side of the river. How quiet, what a contrast! You end with a delicious Thai lunch and at 1.00 p.m. you´ve really had a great morning!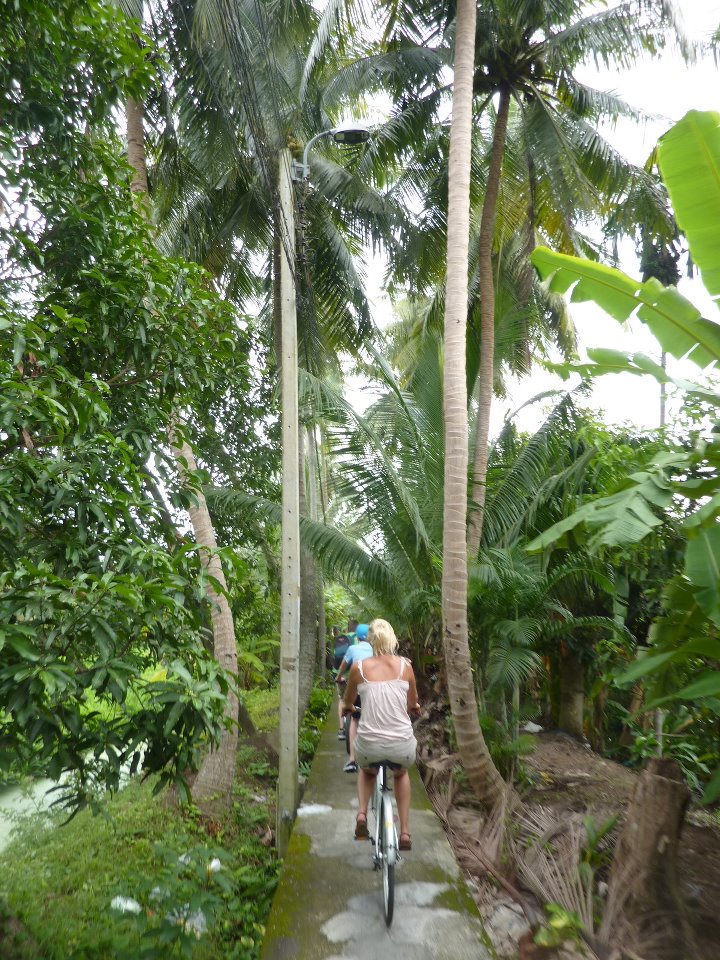 Then you can visit the Grand Palace (Make sure your shoulders and knees are covered). The palace is located on Rattanakosin Island, the historic heart of Bangkok. The entire complex comprises 218,400 square meters and is surrounded by a white 1,9 kilometer white wall. Within the walls of the complex is also the important temple of the Wat PhraKaew with the Emerald Buddha.
Nearby there is also Wat Pho – the temple of the lying Buddha. Wat Pho is Bangkok's largest and oldest temple. Its vast Buddha of 46 meters long and 15 meters high is worshipped throughout Thailand. Around the complex you can admire the stupa's (buildings that symbolize Buddha), which are colorfully decorated with flowers made of China porcelain. In this area there is also a school where monks teach. Nice to see and to enjoy the happy faces.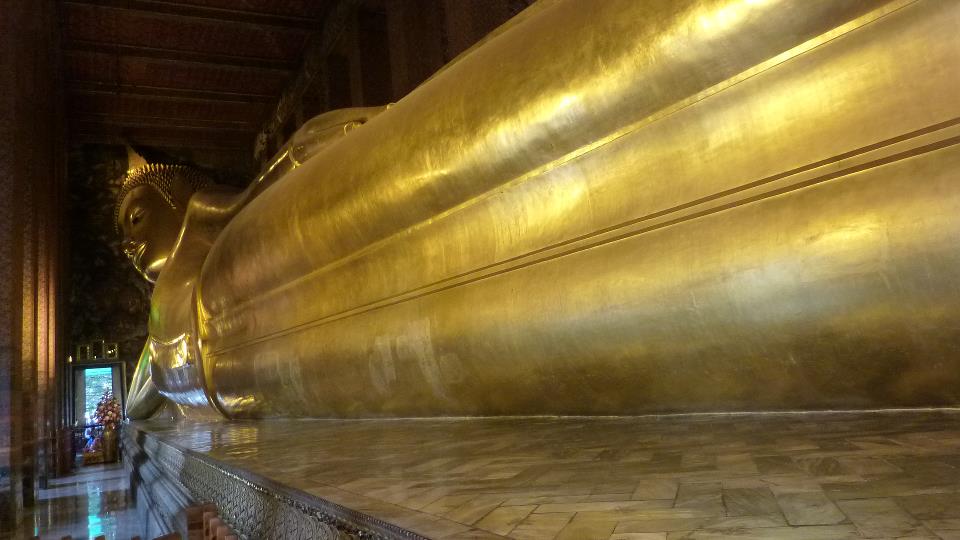 Then take the riverboat: Chao Phraya River Express back to N13 (PhraArthit pier) from where you walk to Rumbrutti Inn again in 5 minutes. You can also choose to sail first in the opposite direction and enjoy all buildings, temples, boats and bridges. It costs almost nothing and you can buy a ticket on the boat. More information about this Chao Phraya River Express can be found here.
You could be back in time to take a refreshing swim in the pool, relax on a sun lounger and/or prepare for your next destination.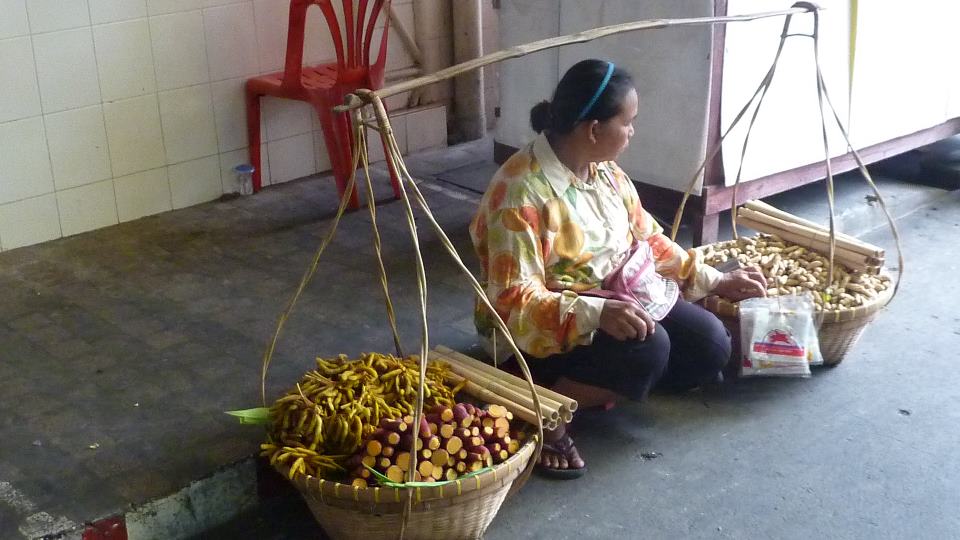 With the above you will have a nice introduction to Bangkok in 24 hours. You have seen some of the highlights, but also visited the lesser-known places by bike, tasted the atmosphere and relaxed a bit.
If you go: have fun!