Because I only had three weeks, I chose to stay in Phnom Phem for only one day. I have spent it optimally.
A day in Phnom Penh, what a chaos haha.. If you're somewhere for one day only, you want to spend it well, so getting up early! I had hired a tuktuk driver for a day and he brought me everywhere. There I was in the tuktuk (carrying a mouth mask) in the chaotic traffic.
At home I had already read about the violent period in Cambodian history. I had read the book 'First, they killed my father' from Loung Ung. While reading this book, at the beginning written through the innocent eyes of a 4 year old girl, I sometimes took a deep breath. I can definitely recommend it to better understand Cambodia.
First they killed my father – Loung Un:
'This is a story about survival: my survival and that of a part of my family. The story is about my experiences, but it is also exemplary of what millions of other Cambodians have experienced. If you lived in Cambodia at that time, it was also your story.' – Loung Ung. The touching courage of a child surviving the cruel regime of Pol Pot. First they killed my father is an amazing and memorable story about courage, determination and the will to survive. 'Despite the tragedy surrounding her, this fierce child fights for her life and defeats the fate.'
In the morning I first went to the infamous Killing Fields (and Cheung Ek). I arrived at around 9.15 a.m. and it was not yet so hot and busy. Most impressive were the pits of the mass graves, where you sometimes could see clothes in the ground, the tree (now full of colored ribbons) where babies were smashed and killed, and the tree in which the music boxes were hung to drown out the screaming of the people.
I took the Dutch audio tour and it was very impressive. At the tree, for example, you also heard the music that was heard by the people in their last moments alive. Also many bones, clothes and skulls in glass bins. In the middle there is a tall tower, a memorial monument where thousands of skulls lie inside, behind glass, 17 stories high. I placed a flower and burned incense out of respect for all the victims. I also visited the museum in silence and just sat on a bench for a while..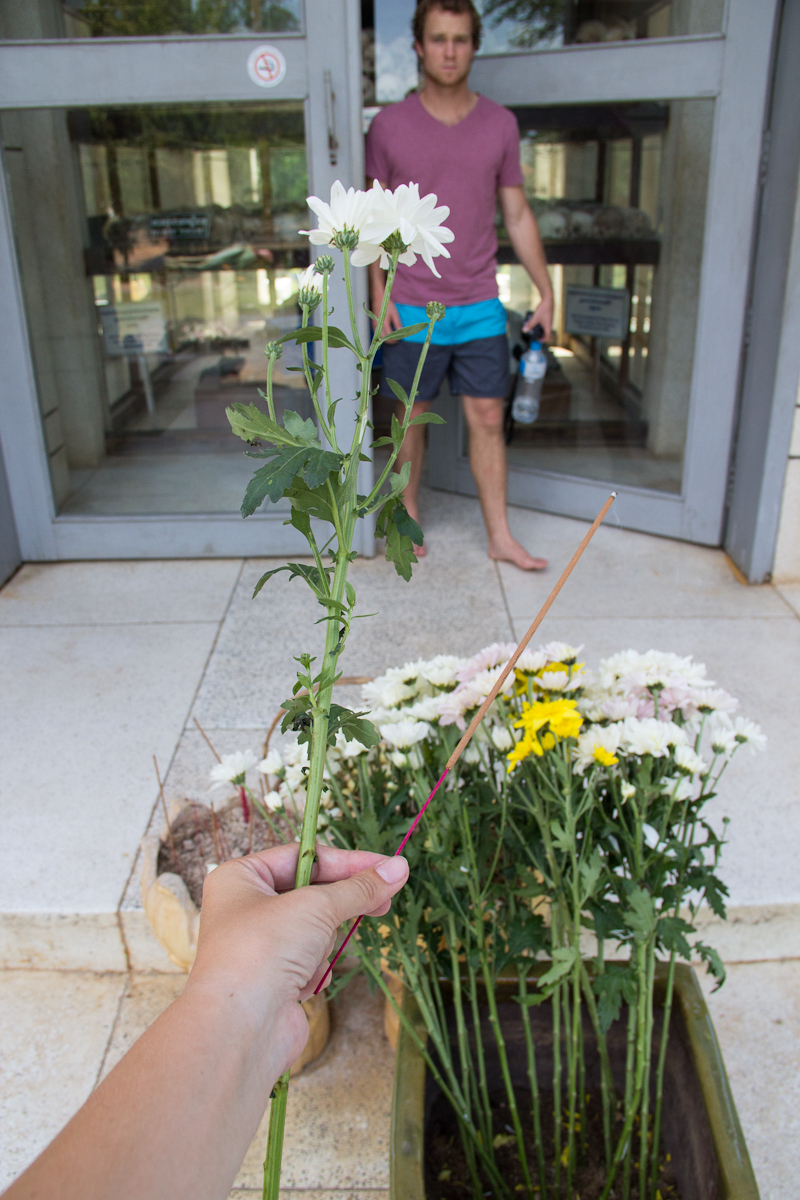 It is inconceivable that in this area, in three years time, so many innocent people were killed, shot and later, when bullets were found to be expensive, clubbed and then dumped in mass graves. And Choeung Ek is just one of the many areas where such cruelties took place! Out of a total of 129 mass graves, nearly 9000 physical remains were stored in 1980. And there are still 43 mass graves unopened.
Then on to a former school where torture took place: Tuol Sleng Museum – S21. Horrible to see the pictures and torture tools. The dark brown spots indicate how much blood has flowed. On pictures you could see the tortures. Horrible!! There were four buildings, a torture building, a jail with wooden and stony mini-huts, and an exhibition and a museum. So many pictures.. I'll never forget the eyes in the pictures filled with fear and despair..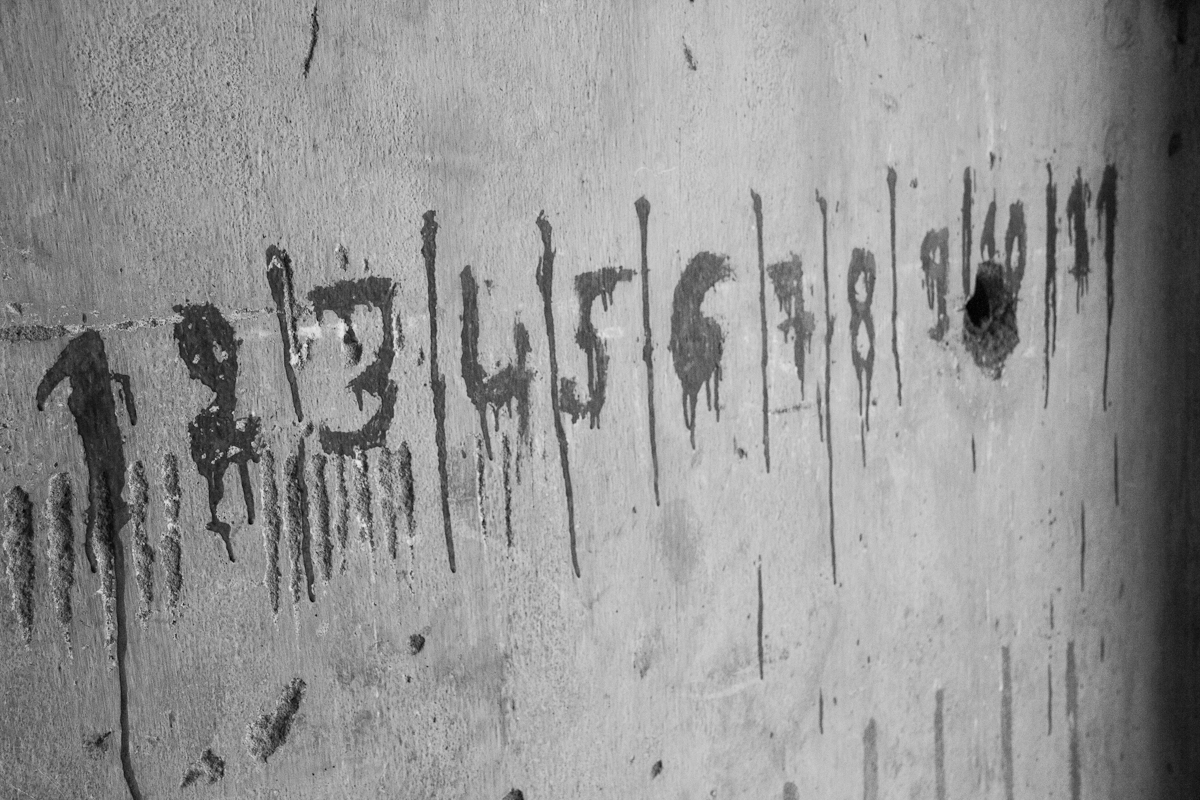 After the visit to the Tuol Sleng Museum and the Killing Fields of Choeung Ek you really realise what was happening at the time of Pol Pot. It's quite bizarre that this has not been so long ago. People did not even know why they were captured. They were tortured and beaten. Then they were transported by trucks and killed. During this period (1975-1979) 1,700,000 of their own people were killed by the Red Khmer. This is 1 in 4 people. Unbelievable!! After that, the Red Khmer has been able to stay in the jungle for 20 years at the Thailand border. In April 1998, Pol Pot died in suspicious circumstances (suicide?). Unfortunately, he could not be tried.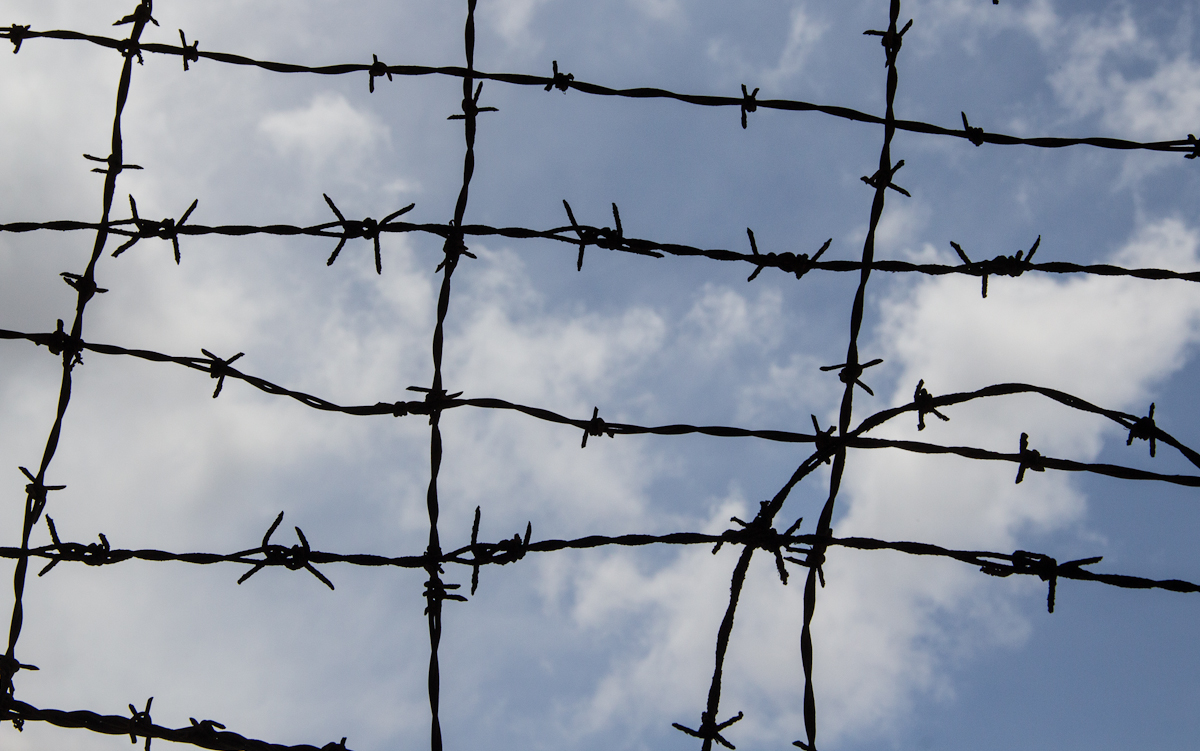 Pff, horrible! This really makes you quiet..
Due to the severity of that morning I decided to keep it light-hearted in the afternoon.
First I had lunch in a very nice place: Daughters of Cambodia. Here, girls that have been rescued from the sex industry are working. For the first time I had a Western meal, mmm.. Even though all other food is delicious too! I also visited a shop run by street children and children with intellectual disabilities, and I visited a massage lounge employed by blind people.. A kind of charity tour, and I also went to the Central Market for some souvenirs!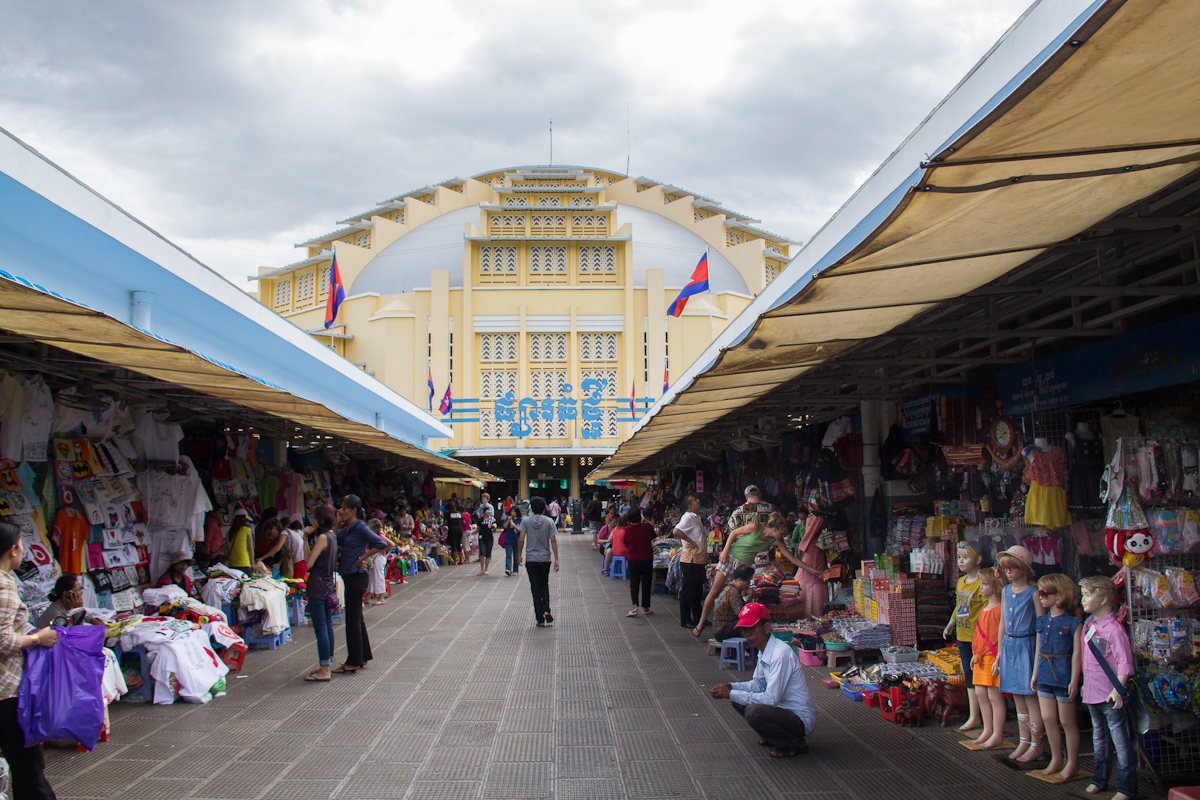 Back in the Guesthouse I had a nice evening in the bar with two Scottish girls!
So it was a day of extremes that I will always remember…
Tomorrow I will go to the beach for a few days. I will travel to Otres Beach (near Sihanoukville) at the coast.