Why is dancing so appealing to me? And why does it give me so much energy?

In my previous blog I've been telling how dancing has changed me. In this blog I tell you what I like in dancing.
---
Dancing is a conversation between body and soul.

---
The best thing about dancing is the feeling of freedom it gives you. Being one with the music. Communicating without words. Opening up to each other and put the best of the music into a dance.
I always find it super special… Stepping on the dance floor with somebody you don't know and discover that you both have such a dance connection. Leaving the dance floor after 45 minutes, with a big smile and a glistening in your eyes. Those moments that you look at each other and say: "wow, that was cool!" And after that you both go your own way again. Those experiences and encounters. That's why I dance!
---
I dance my head empty and my heart full.
---
While dancing, I'm only focused on the dancing itself. The music, my feelings, my dance partner. For that moment the world around me does not exist. I don't think, I dance! It may sound strange, but this way I really dance my head empty and my heart full. And that feels sooo incredible!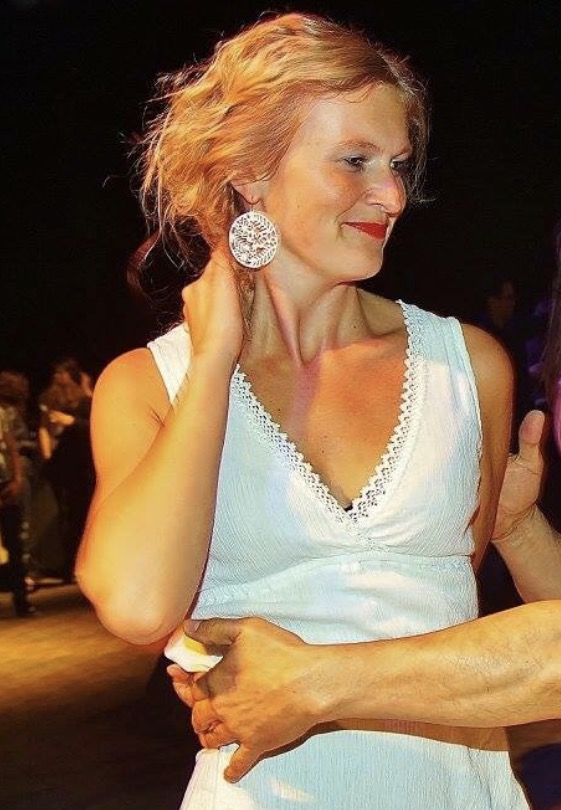 Salsa.
Each dance is appealing to me in a different way. With salsa it's the speed, the cheerfulness and the challenge. I try to create my own style and sometimes I improvise with shines (= loose footwork). For a long time I thought salsa didn't suit me very much, until I accepted that my dancing isn't flawless. Sometimes I feel like I'm all over the place and that I really should learn how to 'spot' properly. But most important… Salsa makes me happy and it gives me energy!
---
Dancing is the expression in time, movement and emotions like happiness and joy…
---
Bachata.
Bachata is a dance I loved from the very beginning. I don't have to think, but I can just enjoy the slow or the more up-tempo songs. The different styles keep it varied. Sometimes you can enjoy your own personal space. Other times you dance really close to each other. What, let's face it, feels more comfortable with some men than other. It took me a while, but now I'm not ashamed to just refuse to dance so close if it doesn't feel right. By simply creating a bit more space, I can feel comfortable and enjoy again. Recently a dance battle occurred between me and another (unknown) dancer. That was really cool. Put your feelings in the dance, feel one with your dance partner or improvise with footwork and lady styling turns almost every bachata into a party.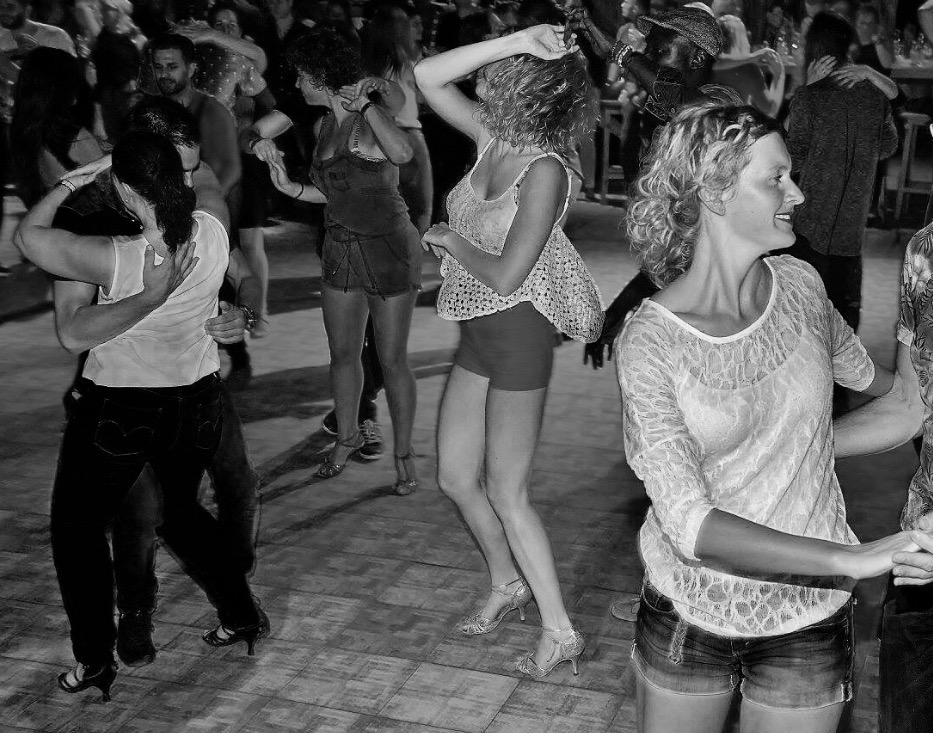 Kizomba.
Kizomba is a special case 😉 It's a dance with full body contact (except the part between your belly button and somewhere halfway your thigh). Dancing kizomba was a huge barrier for me, you might even say a mountain. After a year of dance lessons, I decided to try out a kizomba lesson. But not alone. Together with a dance friend I dared to jump in the deep end. But after lesson number two my friend twisted his ankle… That left me no choice but to cross the Kizomba-threshold by myself.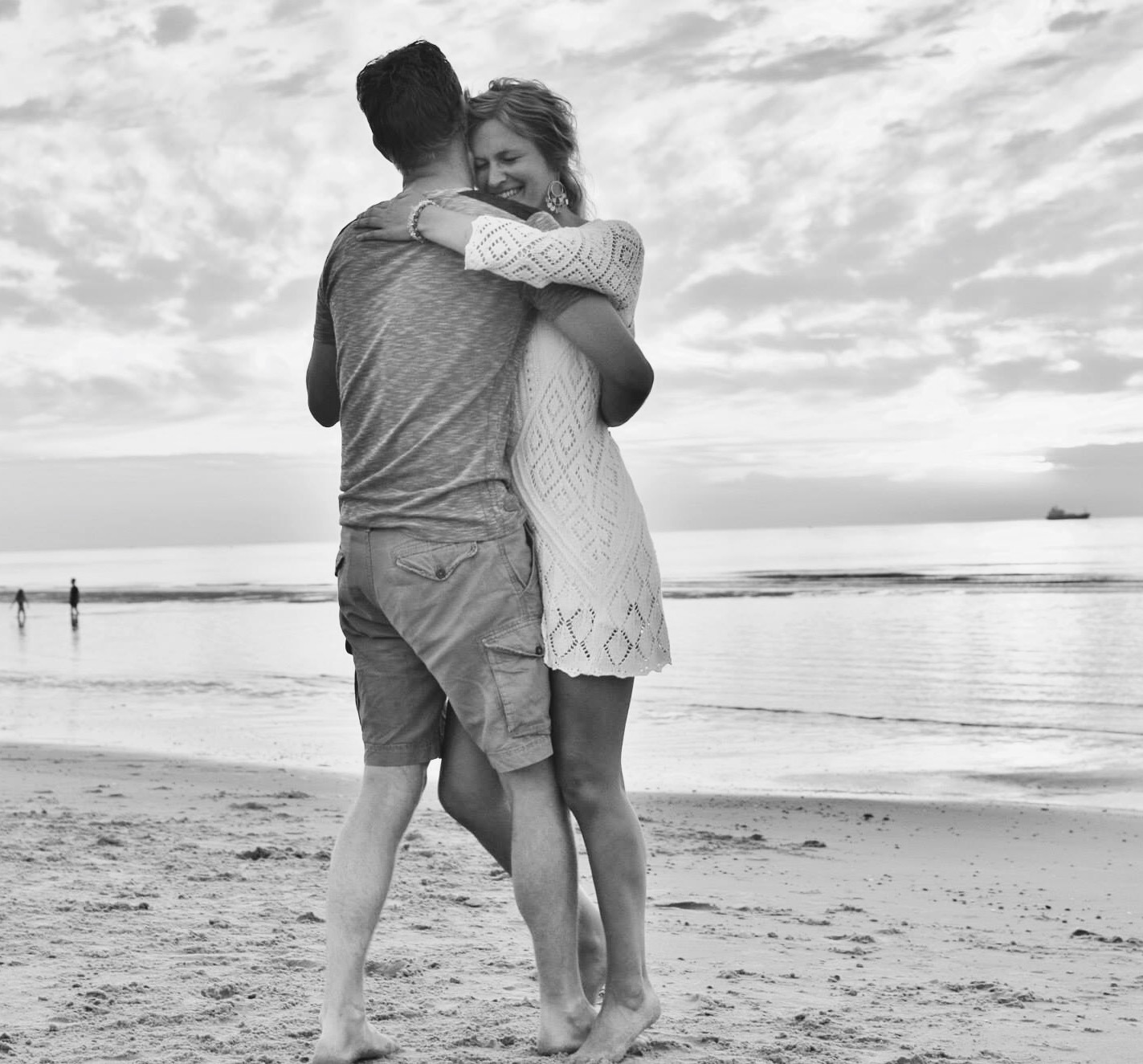 The music is beautiful and I already felt the kizomba flow. But this dance is really about being guided for the full 100%. Really step into the energy of the man. And if that works out, which fortunately is often the case now, and then those dances are really special! I forget the time and I dream away… I'll never forget the time I danced kizomba with a dance friend. Afterwards we thought we'd danced for 20 minutes, but it appeared to be 1,5 hour! Well, like I said, you forget time and dream away.
Merengue.
The first notes of a merengue song always make me happy. But whenever I'm at a dance party, this is my break. Of course I dance it every now and then, but halfway I often think: "Oh yeah, this is why I don't often dance merengue, it's just very intense and hard work for your calves". However, when I hear a merengue song somewhere unexpected, I really like it. It gives me the summer/Latin vibes and I have to do my best to stand still. Let's just say I have a preference for salsa, bachata and kizomba.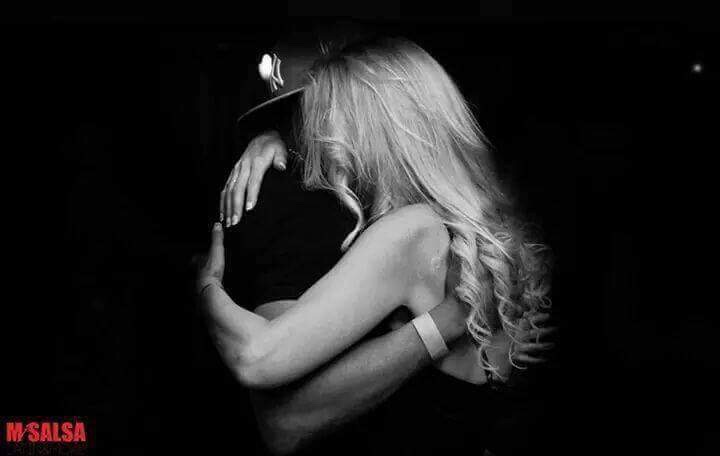 Is everything fun about dancing? Uhm… no! The smell of sweat, blue toenails, elbows, bruises and men who clearly don't come for the dancing itself, isn't very nice sometimes. The advantage is that I've learned to stand up for myself. I stand my ground.
When I travel I also like to dance. It's very cool when you meet people with the same passions on the other side of the world. Dancing is truly a universal language. To give an example… When I was visiting a friend in Boston, I discovered there was a Havana Club at the end of the street where she was living. I told here: "I'm just going to have a look and if it's nothing I'll be right back". But it turned out to be great! I went there three times a week. Even on a Monday night there were 500 people on the huge dance floor. Those are some really cool surprises!
---
You can dance anywhere, even if only in your heart.
---
This summer I'm travelling to one of the greatest salsa countries in the world… Colombia! I'm really looking forward to that! Next week you can read more about this…