After the busy and impressive Phnom Penh on to the beach. Spending a few days at Otres Beach.
At 8.15 a.m. I'm in the bus on the way to Sihanoukville (on the coast). I arrived there at 12.15 p.m. and by tuktuk on to Mushroom Point at Otres Beach. The most quiet beach near Sinahoukville, with a great laid back atmosphere.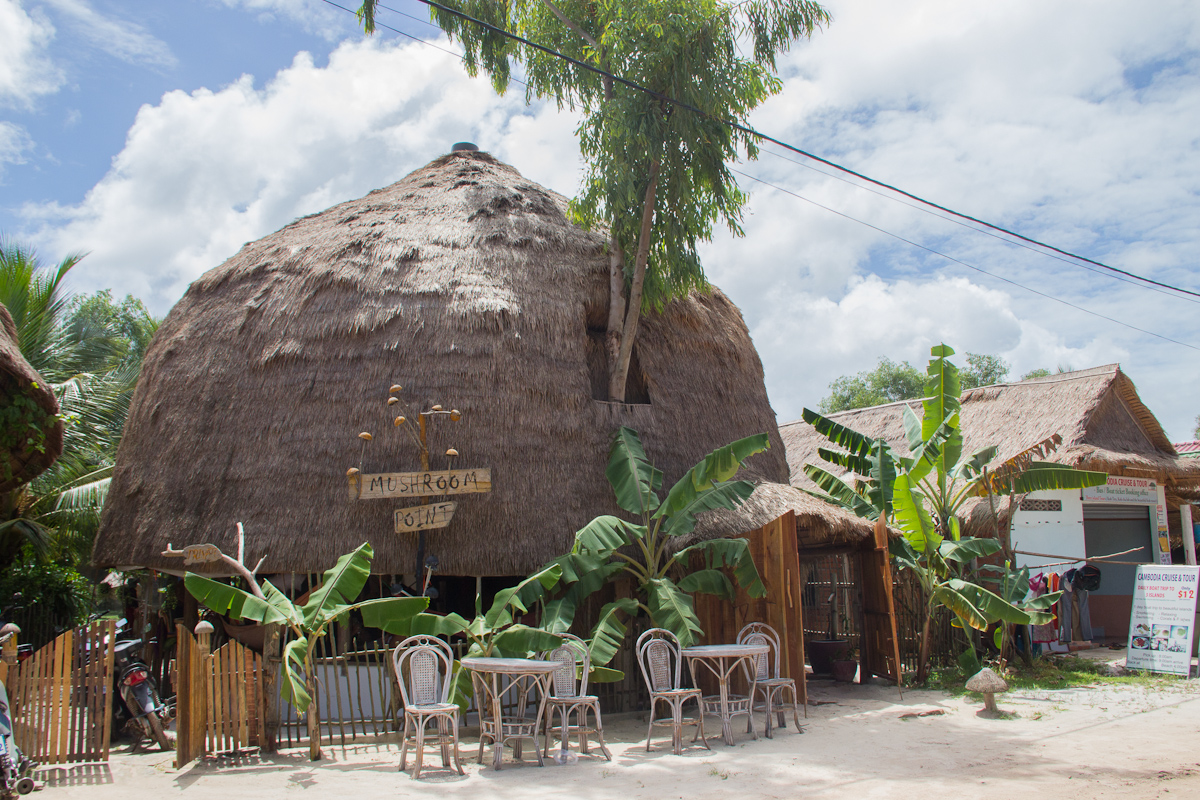 Mushroom Point completely met my expectations! A short description: everything there has a round shape! They honor their name 🙂 Nice staff, cute round mushroom huts and a beautiful round dorm with round beds. You could sleep there with three persons (that is, with two shorter Asians lying next to you 😉 The food is fresh and really delicious!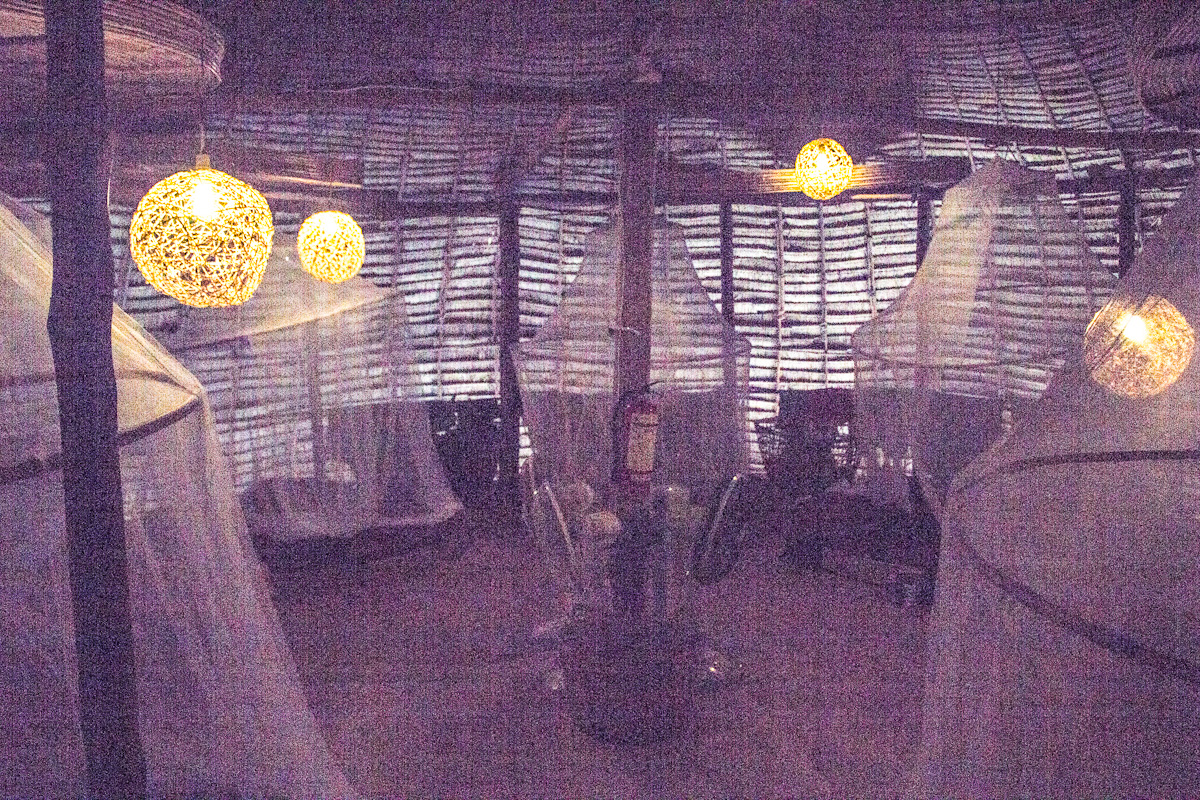 I installed myself in a hammock and had a great time relaxing and reading the whole afternoon. And I met some nice Dutch people. The rest of the evening we were chatting, relaxing and eating! A good atmosphere with in the background great music like Jason Mraz, Jessie J, raggae, jazz, etc.
This is really a place where you're just easy and relaxed without worrying for a second. Yes, I like to travel and see nature and culture. But just a few days doing nothing is something I also like. After that I feel like admiring the next beautiful things of the country.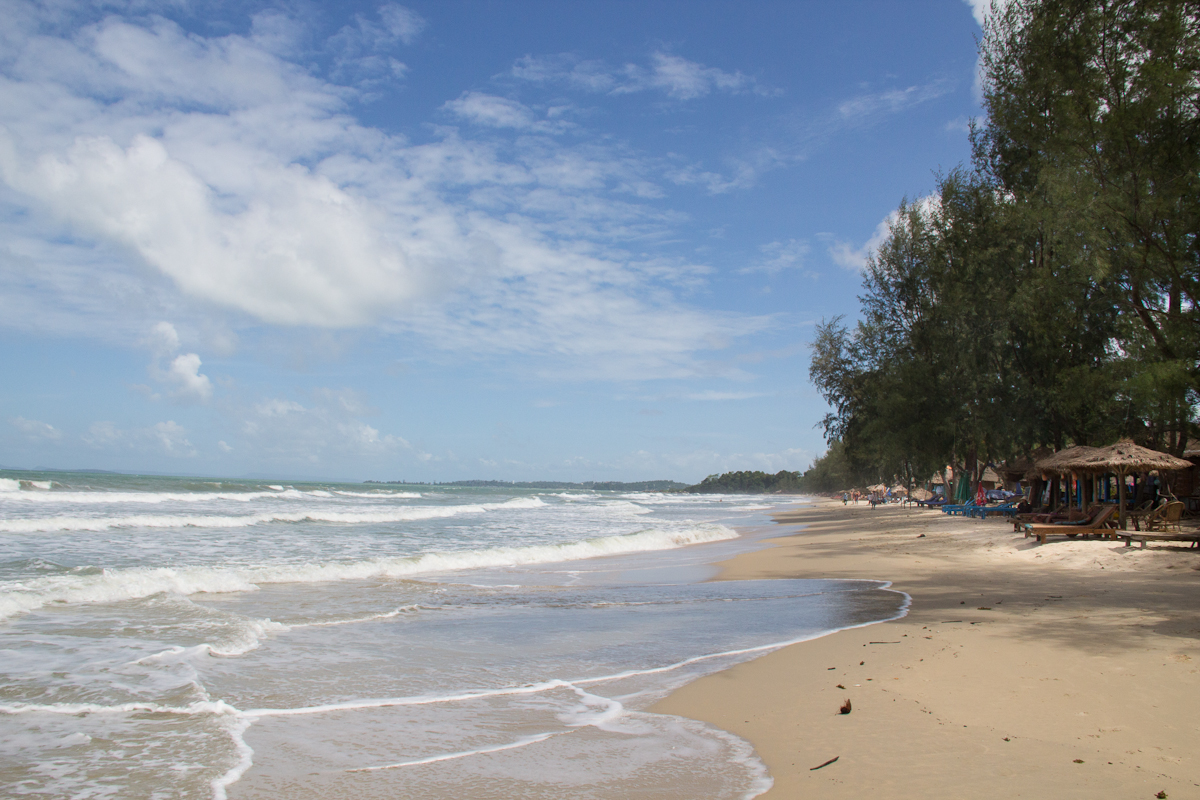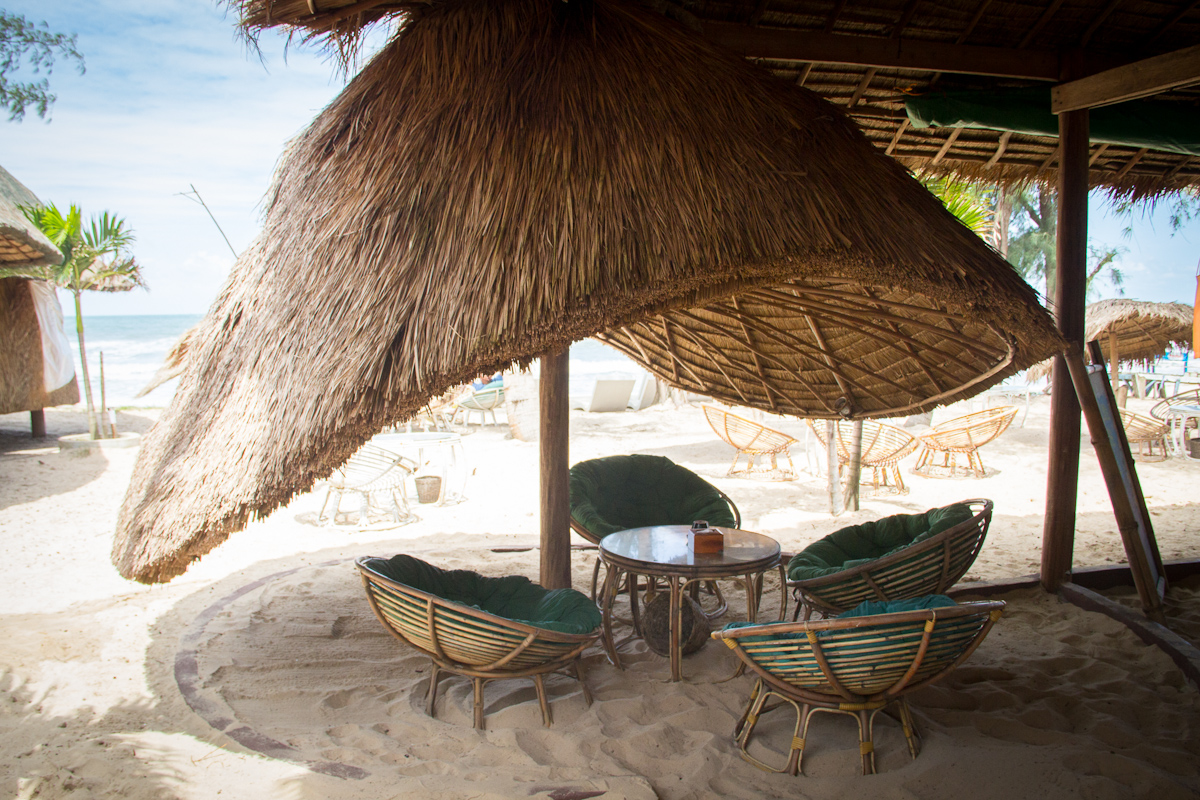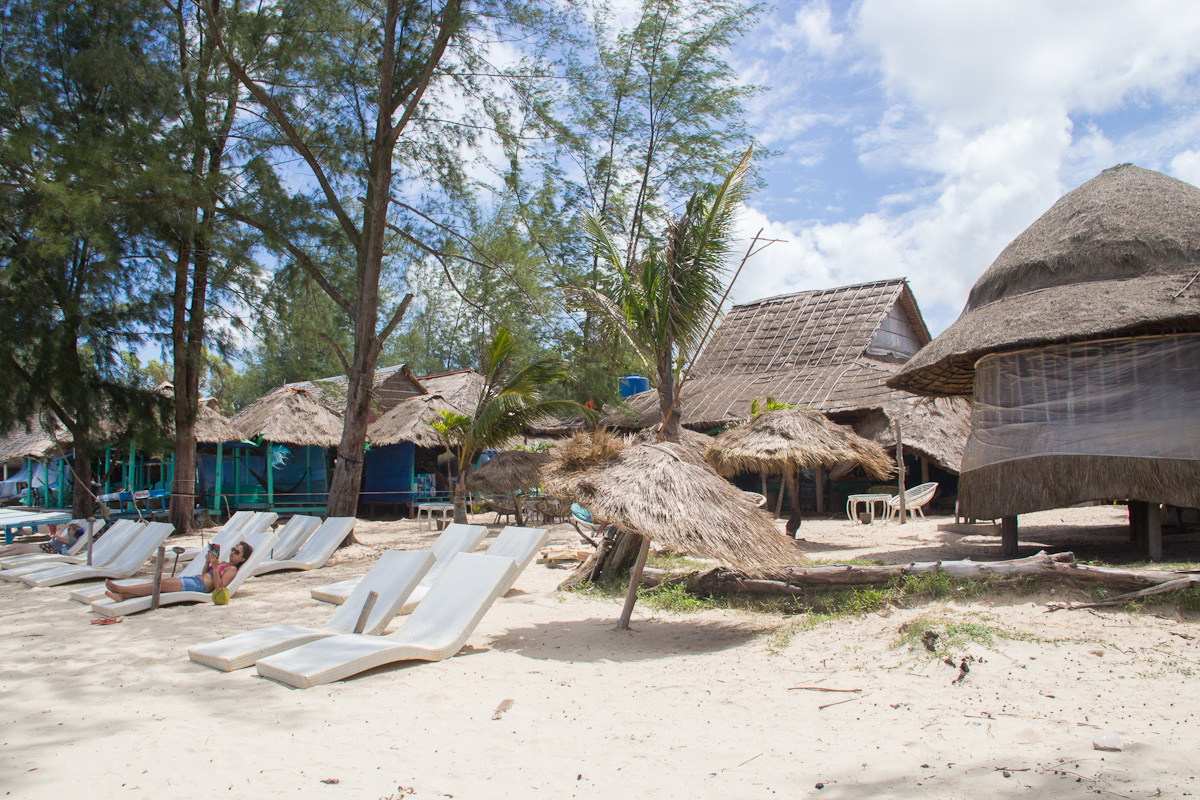 How do my days look like?
During the day, I move from my round-shaped bed to the hammock, to a sun lounger or a round lounge chair. I'm spending a lot of time with the others! A really nice group! As if we have known each other for a lot longer than just a few hours 😉 Sometimes there is a group of Cambodians with children on the beach, all excited to jump into the sea! With or without clothes, it doesn't matter! They are so happy! Nice to see! I enjoy it!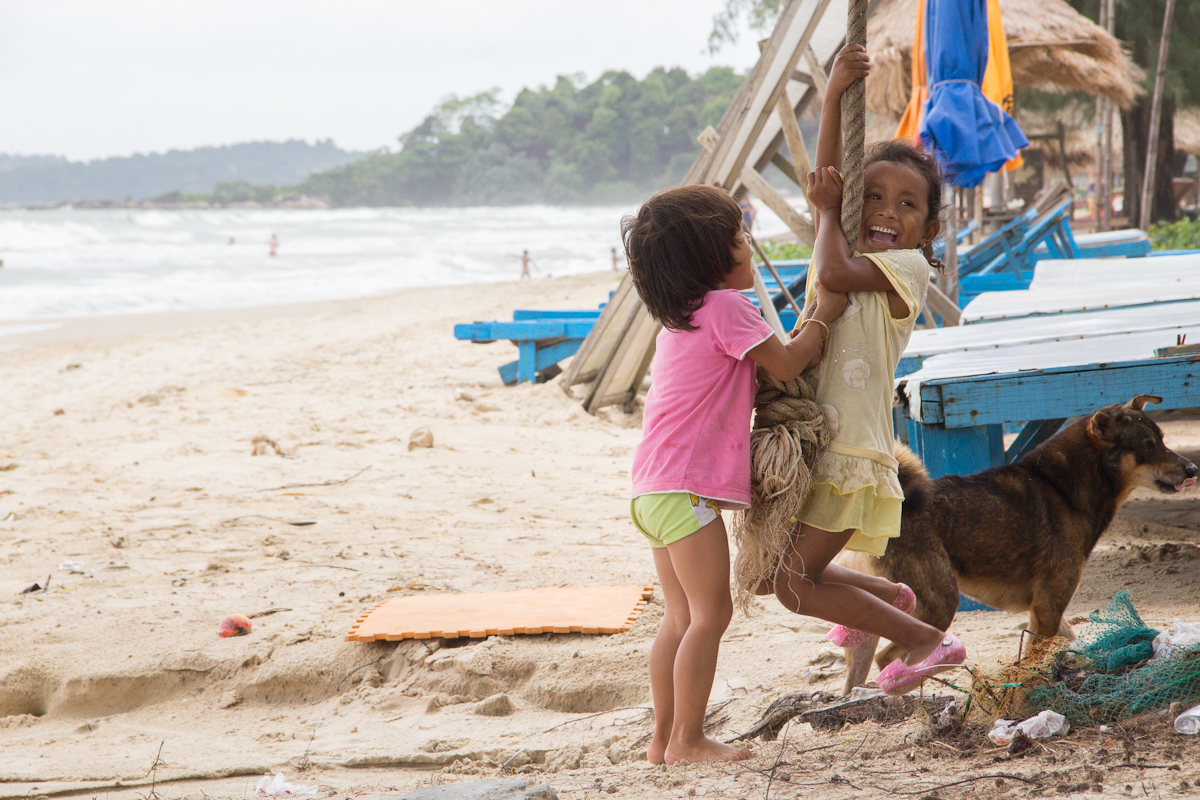 We spend the evenings at the Mushroom Point beach bar where it is very cozy. From the round lounge chairs under a mushroom parasol I enjoyed a bottle of Chardonnay or a cocktail and relaxed music, such as reggae or Faithles. Some 'hippies' have stayed here for 33 days, probably because although blowing is not legal it's allowed here. We also had a laugh when the electricity went down. One of the others had a glow-in-the-dark shirt, which turned out to be a big success!! 🙂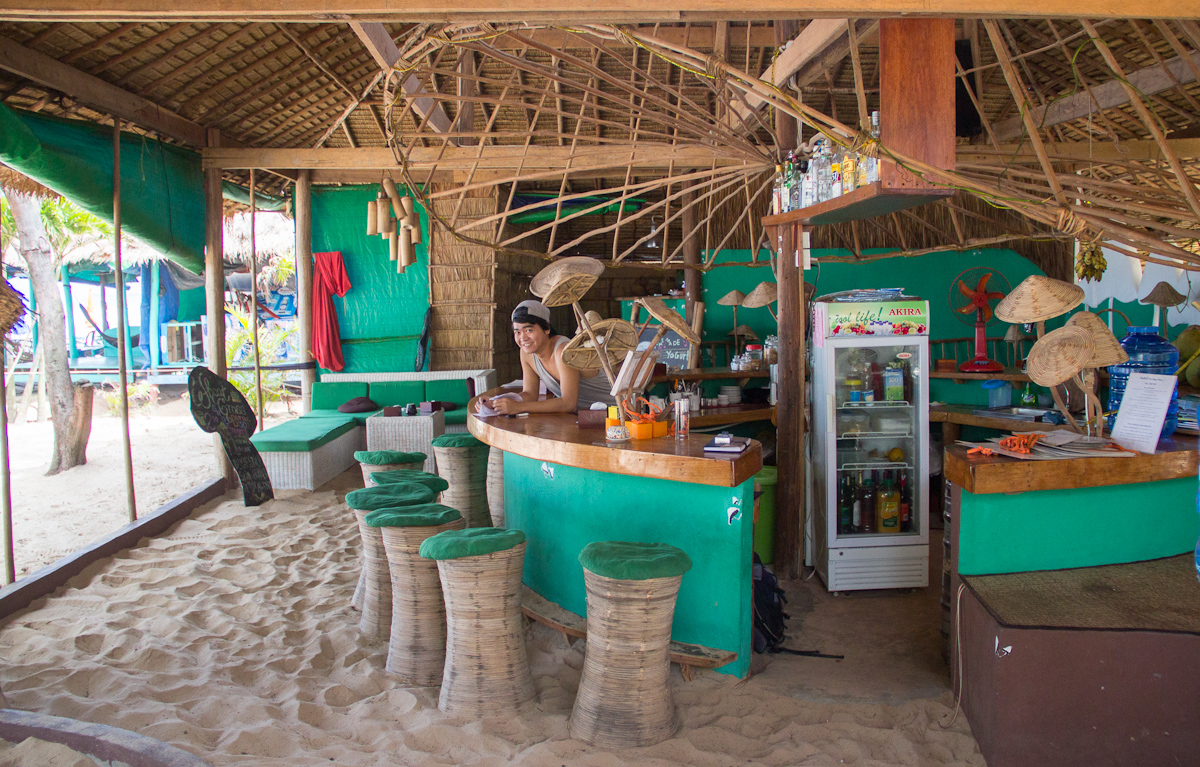 During one of the nights at 1 o'clock we decide to go swimming with a few people. It's a clear night and according to the staff you can see the luminous plankton in the sea. The plankton lightens up when there's friction in the water. And yes, when we wave our hands though the water, we all see little lights near our fingers.. Very weird! A magical effect! Because the sea is very rough, we can't go further than till our waist and we can't really swim, but it's a very special experience! Swimming in the dark is special anyway. You almost can't see the waves, which makes it exciting. I'm glad I did this.. very cool!
With a little reluctance, I'll leave after a few wonderful days .. What a nice place this was!!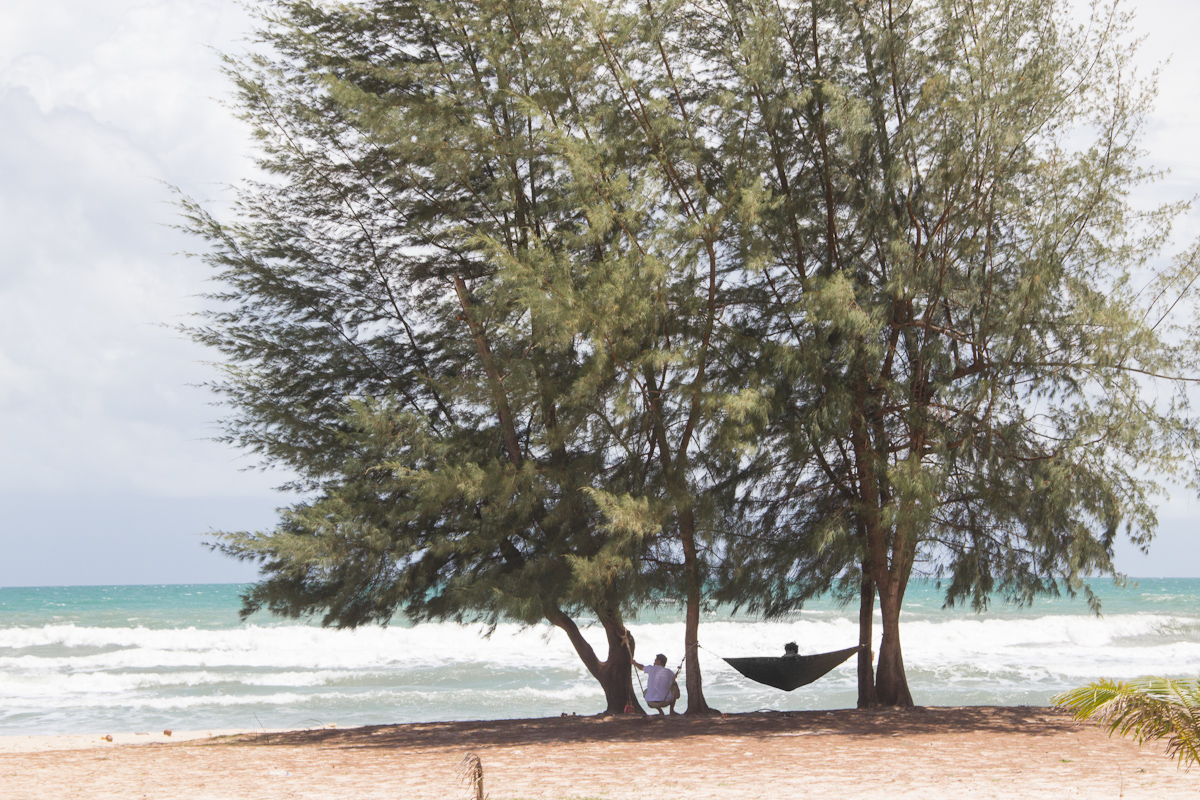 Next time, more cultural ingredients, as I will travel to Siem Riep and visit Ankor Wat.