The outside shows a blue 2CV with three kit bags on the roof, a white hood with a spare tire and a white tailgate with a luggage rack and a bag. The inside shows a father, mother, son and daughter. The daughter, a blonde girl, that's me. This is what I remember about that period…
My parents are lovers of Citroën 2CV's. A car with many nicknames: deuche (French), the ugly duckling (Dutch), the goat (Flemish), duck (German), flying dustbin (English) etc. On my parents' wedding day in 1975 they had a procession of 13 ugly ducklings. I was a popular car back then. Nowadays only 2CV addicts own this car.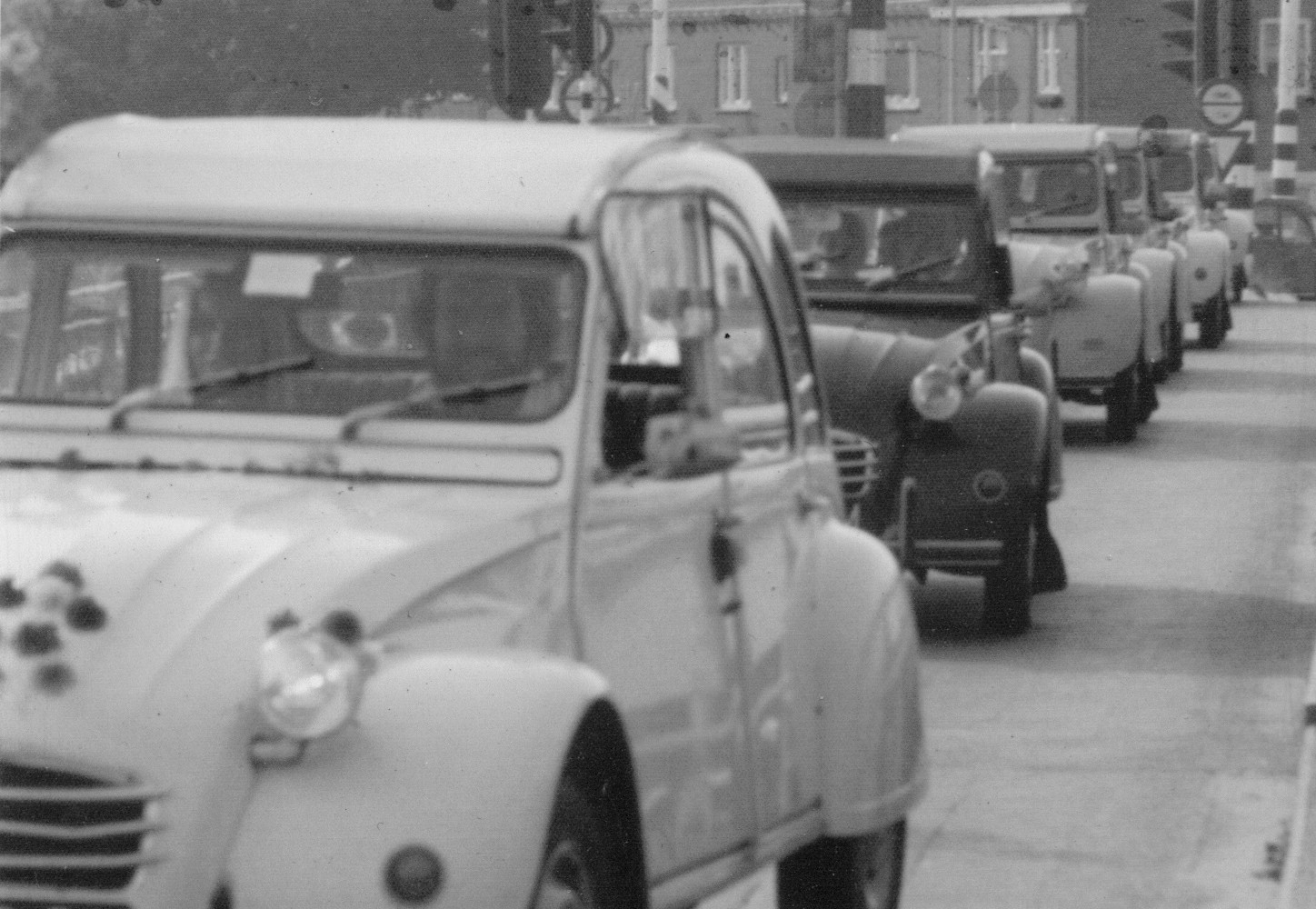 I didn't know any better than going on holiday with the 2CV. Everything had a special place in the car. Before departure, my father was packing the whole day. It definitely took some fitting and measuring. Boots needed to go under the chairs. Strict instructions were given about the number of books that we could bring along. We could add some coloring books, pens and a stuffed animal and that was it. Clothes were put in a garbage bag, which disappeared into the kit bag on the roof.
We often left in the middle of the night. I was transferred from my bed to the back of the car (accompanied by my pillow) and continued sleeping. Above our heads was a box of mesh with some snacks and drinks for during the trip. It always contained some omelet sandwiches, which became an unspoken tradition. I still remember that I always saw the bag of chips my mom packed. I tried to wait a decent amount of time before asking if I could have any. In the afternoon I finally got a coffee filter filled with chips. Hmmm…
When I was four years old we went to Turkey with the 2CV. Three days of travelling, of which one night in the motorail train through Bulgaria. During this trip, we received a Walkman with cassette tapes that featured fairy tales as a gift. Unfortunately back then I found the fairy tales too scary to listen to, but later on I listened to them a lot. I can still picture the tapes: The bear boat, Jip and Janneke, some mixed tapes, Dolly Parton, Abba, Backstreet Boys etc. Looking out of the window admiring all the beautiful landscapes while listening to music, something I still love to do.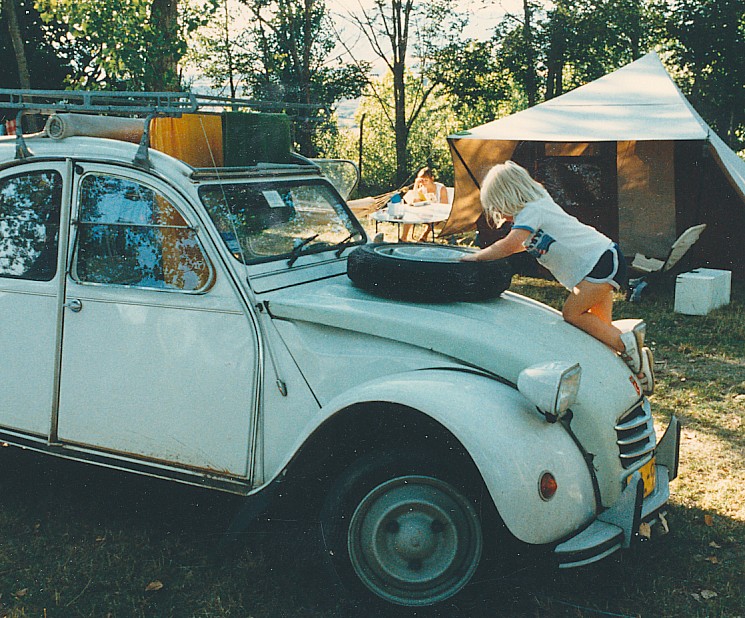 Besides Turkey, we also travelled through Spain, France, Poland, the Czech Republic, Austria, Italy, France, Norway and Iceland with the 2CV. When my brother and I got bigger, a little trailer came along. So the kit bags were no longer on the roof of the car, but on the roof of the trailer. We always drew a lot of attention. People turned around, laughed, watched and applauded. I didn't know any better and didn't pay a lot of attention to it.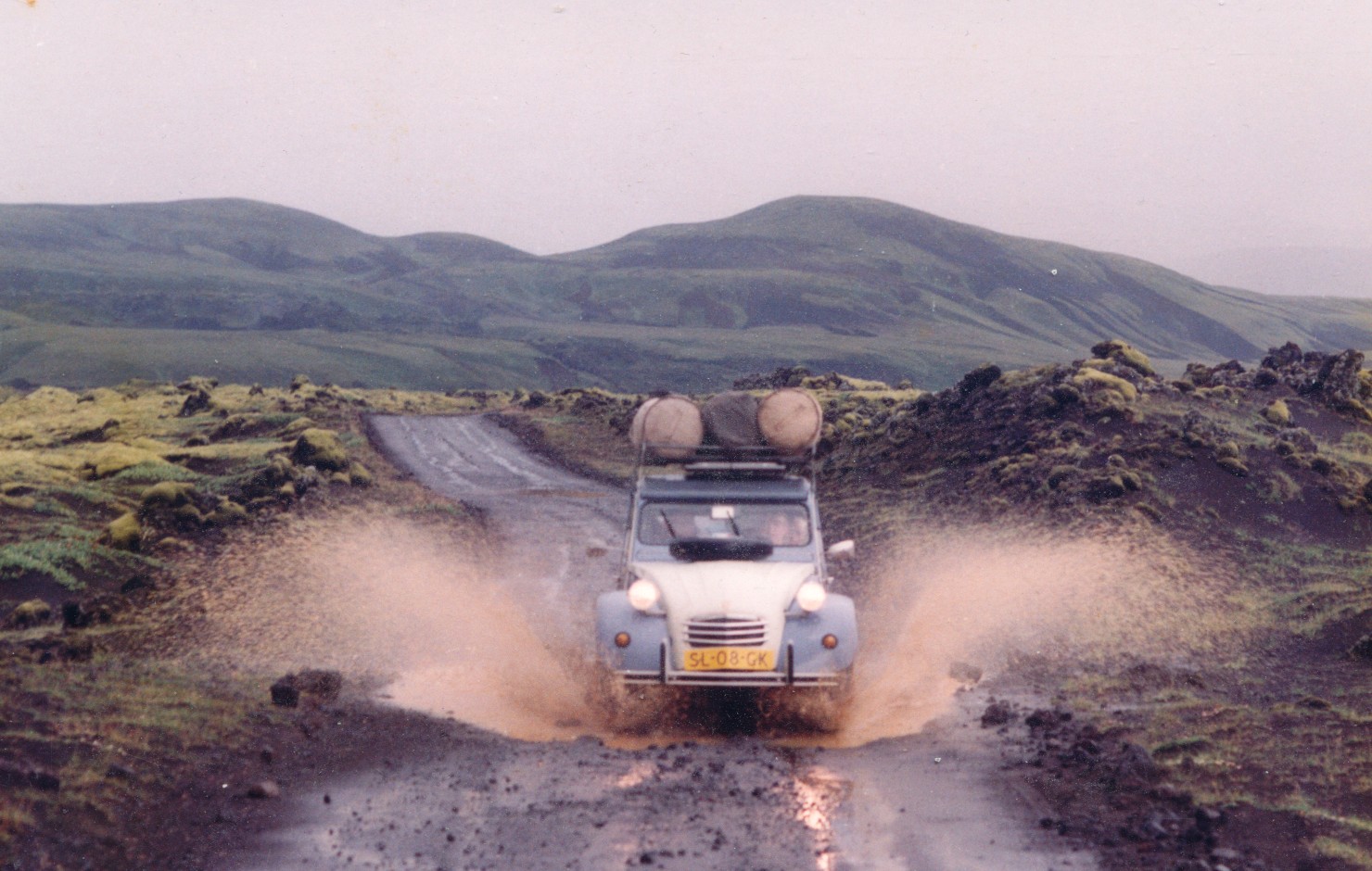 That changed in puberty, when you are very aware of what others think of you. For example, whenever it was my parents' turn to drive me and my teammates to a hockey outing I found it annoying that our car wasn't as popular with the others and that we often arrived last. Being different… Not that there's anything wrong with that, but at that time it bothered me. I didn't want to stand out.
As a child I regularly commented the 2CV. If it wouldn't start and I therefor almost missed my trip to the theme park. If I had to put a towel over my lap when it was raining because the water came in. Not being able to listen to the radio due to the noisy engine. Being along the side of the road because the gas meter was broken and my parents had miscalculated the amount of gas that was left. Those kinds of things. As a teenager I didn't see the humor of this all. But what goes around comes around. By the time I received my drivers license, I wasn't allowed to drive the 2CV.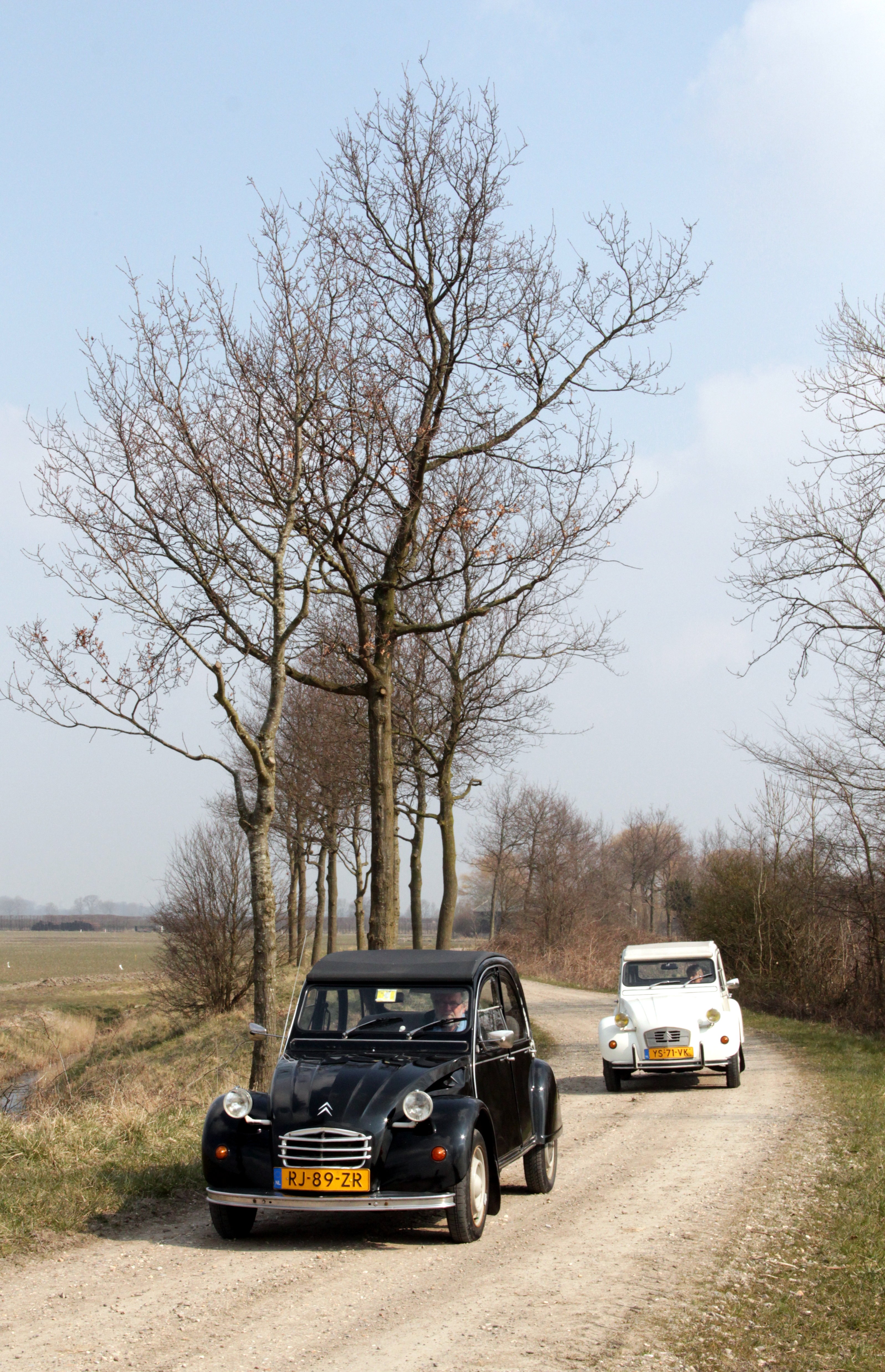 By now, I appreciate the 2CV! Four years ago was the first time I took it for a spin. What a difference. Especially making turns! I felt like a truck driver, I seriously struggled. Every now and then all four of us are back in the 2CV together. That really feels like a youth sentiment. I truly admire my parents for making their own choices. And I'm grateful for all the wonderful memories and experiences they gave me. I recognize the sounds of a 2CV from far and it makes me smile if I pass one along the way. Because of the many hours of driving and travelling I still love to be on the road and travel around by car or bus.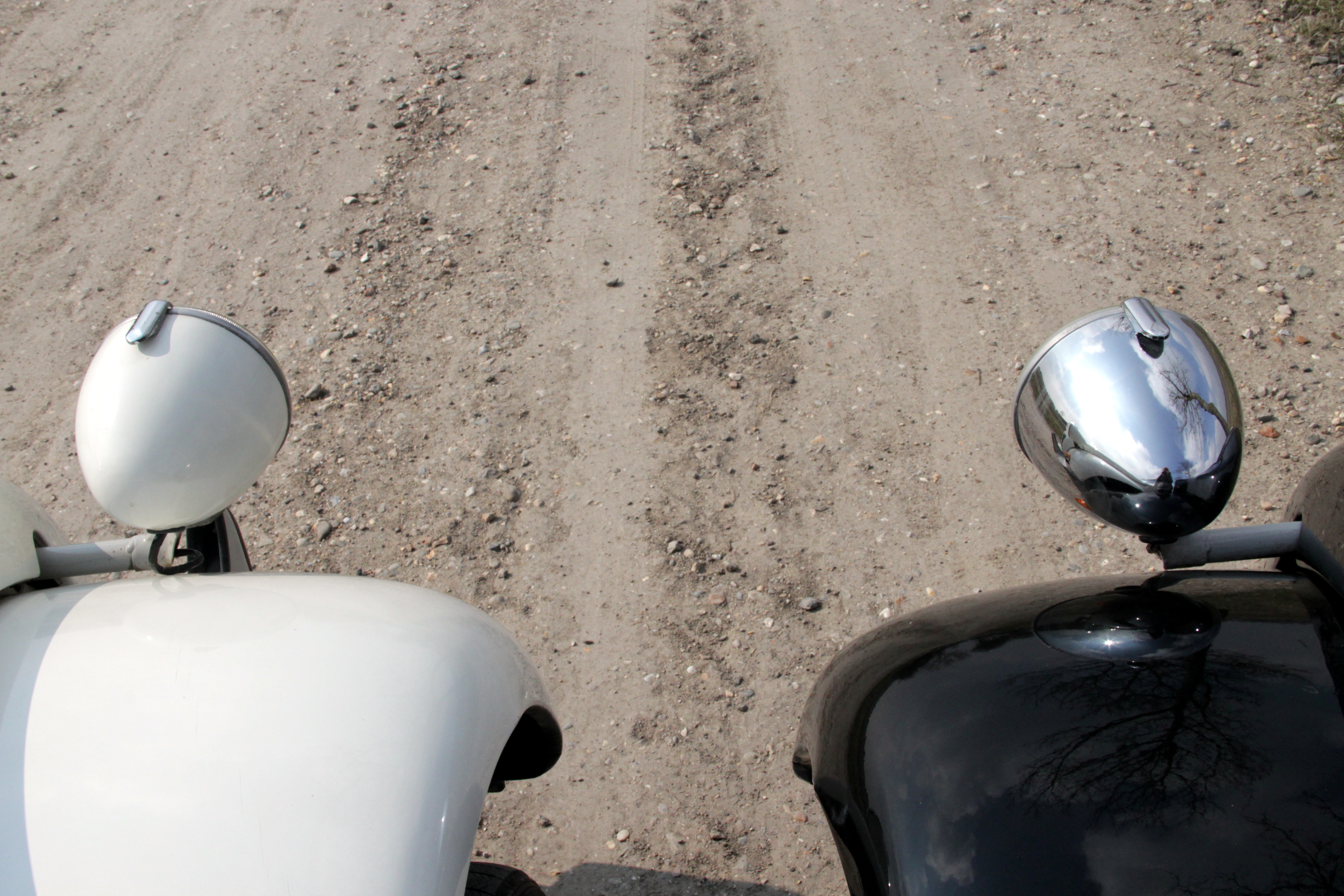 And my parents? They still like to travel and still regularly take the tent and the 2CV. They have just returned from a trip and in 2009 they travelled to Turkey and Syria by car. There they experienced the downside of a leather rooftop. Hailstones the size of tennis balls ripped the roof in Eastern Turkey and caused hundreds of dents in the hood. Within ten minutes an afternoon in May turned as black as the night and suddenly the storm appeared. A scary moment, but the friendly locals came to their recue and with the necessary duct tape they could get on their way again. See the picture in the following collection at the bottom right.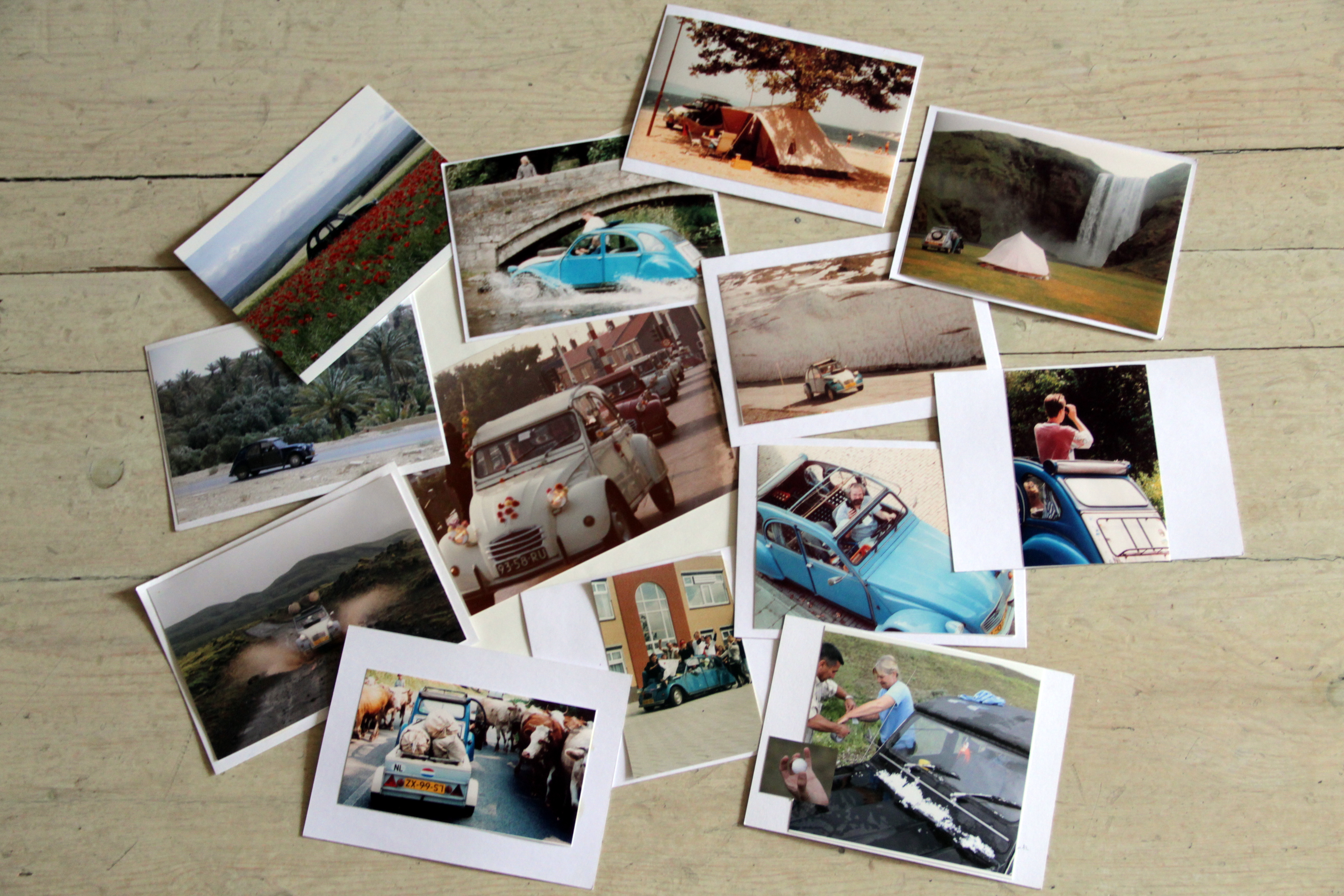 And… a benefit: I now find my own car (a Ford Ka) a true luxury!
As I write this, I'm really looking forward going on my world trip in a minivan. Next time I'll give you an update…