As you've probably read in my previous blog I work at a school.
When I'm abroad I never forget to visit a school. What differences do I see? What makes my teacher's heart jump? And how can I best use this experience in my own class? The day started with getting on an overloaded old schoolbus full of red/blue school uniforms and smiling faces. That's how I went to visit the Harmony Primary School..
The bus is quite full but I can manage to get in. The children are fascinated by my white skin and blonde hair, I hear them say 'mzungu' all the time. Mzungu means white man/woman. The bus regularly stops and more children get in. Children were even sitting on my lap (trying not to let them bump off during the ride) Some have no seats. A bus filled with red/blue school uniforms is such a beautiful sight! I really enjoy it! From an other point of view it is also a nice view. A schoolbus full of dark faces and red/blue uniforms and one blonde mzungu among them. We have one thing in common: I smile as happily as they do! Our first stop is at a nursery school. I also get out of the bus for a while and all the children come and shake hands with me. They do it with a mixture of proudness and shyness, which is nice to see. 'I've just shaken hands with a mzungu!' 🙂 Something as small as that makes them totally happy! Great!
After that we ride to Harmony primary school. It reminds me of the school in Aruba, where I did a four month internship in 2004. There was a small toilet-shed next to the building. The headmaster tells me a lot about the school and also asks me about how things are organized in Holland. A nice and interesting conversation, with a lot of valuable information to exchange! In Uganda a child goes to nursery school at the age of 3 to 5. After that primary school from 6 to 15 years. Next comes secundary school from 15 to 18. And you can go on to study for being a teacher. If I remember correctly that was a period of two years. I'm quite used to the African English by now, which you automatically start speaking yourself. I'm not sure if it will improve my English 😉 Relevant is that we can understand each other better this way.
A closer look at a Ugandese school day..
When the bell rings all classes draw up in rows at the schoolyard. A teacher tells about the rules at school, all in a very negative way, as I've seen more often abroad. The teacher inside of me almost gets an allergic reaction by it. Next, the flag is hoisted and the Ugandese National Anthem is sung. Quite nice to hear! After that, all classes go to the hallway, where a number of benches are. There they start with reading the Bible. I'm in a corner of the hall and watch it all with great interest. The songs are so beautiful! I recognize some of them because I heard them at Amecet. I can hum the melody and clap my hands. There are 180 pupils in this small hall. The sound volume is enormous and is accompanied by a djembe. What a party this is! The school teachers and mistresses also take part, although one mistress is reading the newspaper… Quite funny. This opening of the day gives me goose-flesh, I'm really impressed..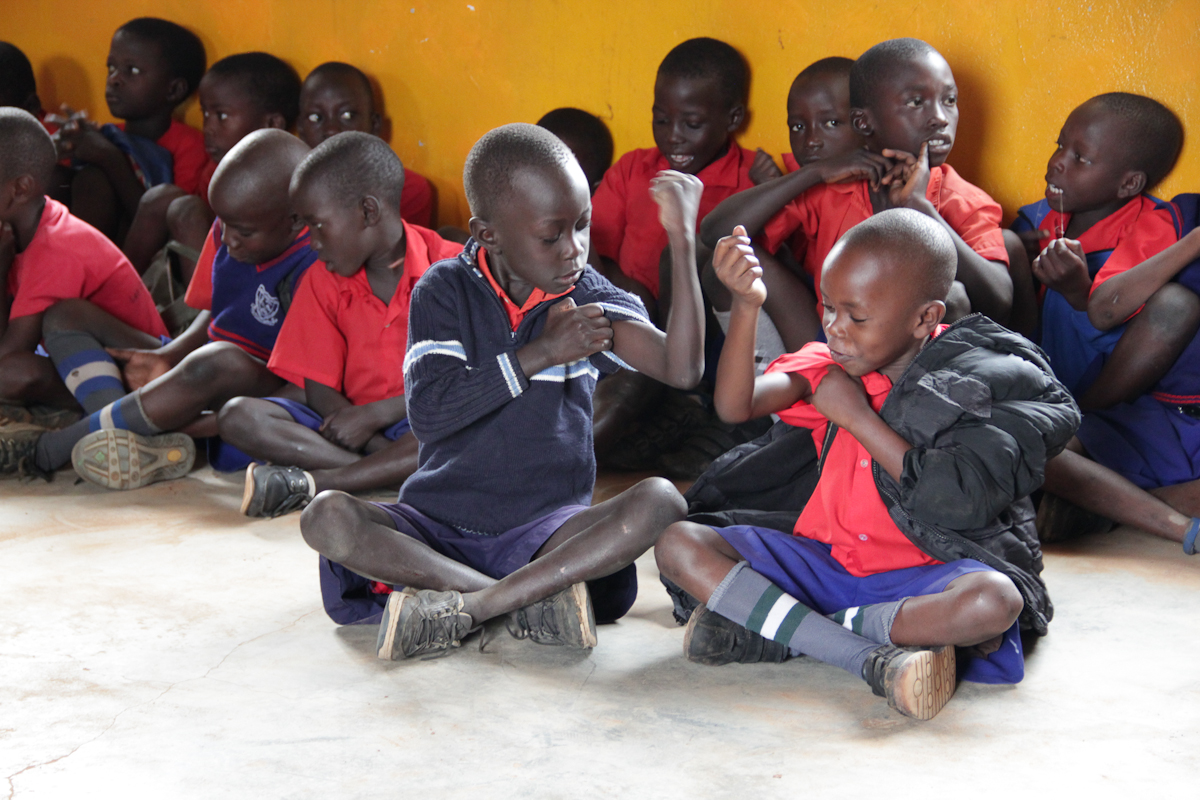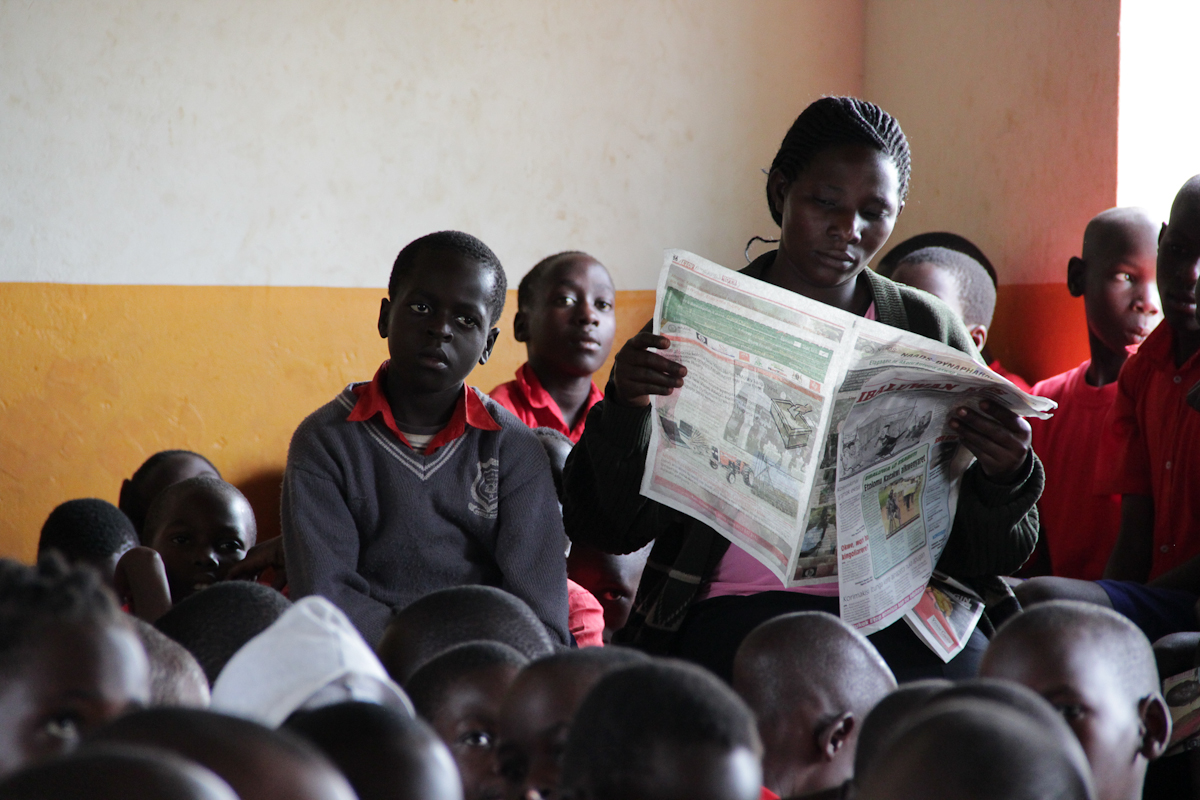 Next, everyone goes to his own classroom and the head of the school takes me to all classes individually. Imagine an old school picture of your grandmother or grandfather. Here are stil the old wooden benches in which two or three pupils can sit next to each other. The benches and the tables are one as a whole and cannot be moved individually. It's really a step back in time! A lot of lessons are given in groups. Sometimes a child gets an individual turn, which is usually repeated groupwise. In some classes there's even humor being used and the children work in smaller groups. I hadn't expected to see that! How nice! In the lowest grades they are doing maths and instead of using blocks they use little twigs: great!!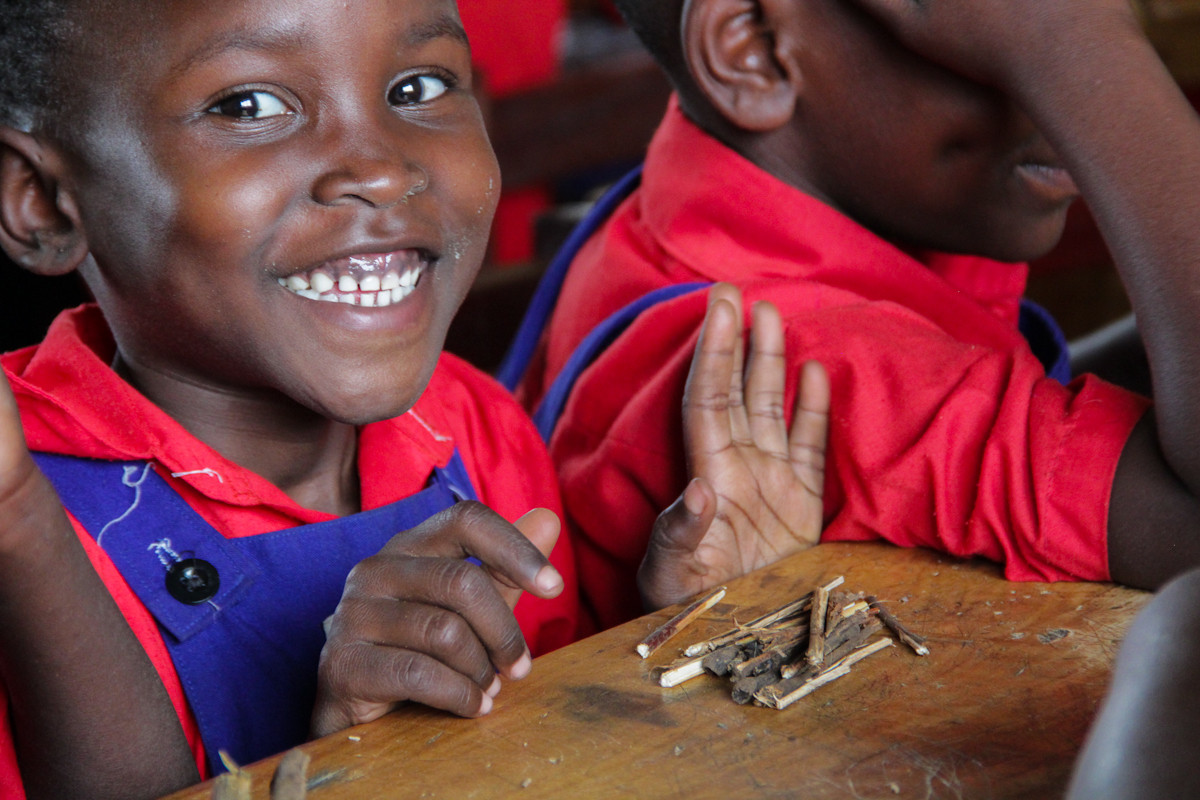 When someone gives the right answer the class sings a song clapping hands or they send flowers to that person. I like this way of giving someone a compliment. It may be something to introduce in my class when I'm back in Holland? During the break all children get a plastic mug, rinse it with water and get warm porridge, which is popular here. The kitchen is in a building behind the school. There the cooking is done on a coalfire. There's a long row of children waiting for their porridge, nice to watch. Now the photographer in me is getting excited!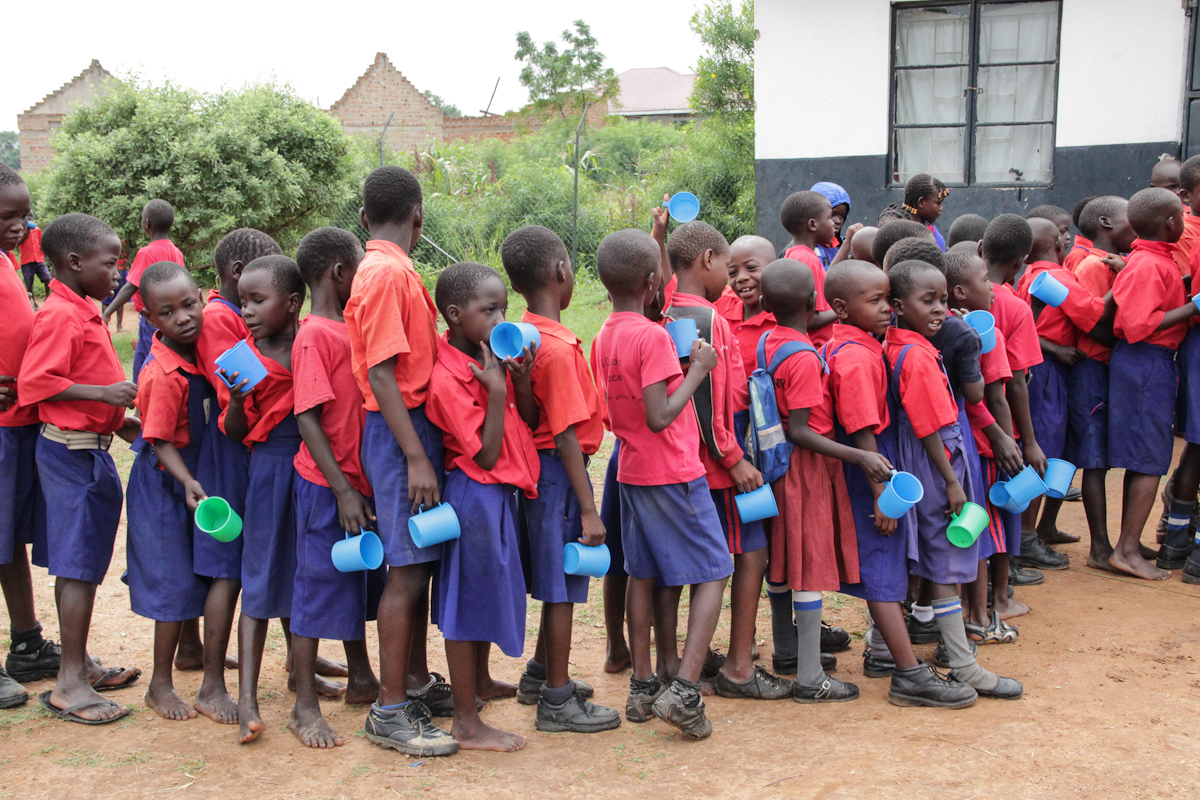 To summarize.. a day full of amazement, recognition and moments of joy. I'm a teacher and for me it's important that everything has its own value. This is Africa and I work in Holland. Both are good and I'm convinced we can learn a lot from each other. Maybe something to keep in mind for the next volunteers project?